Female Handball Conference 2018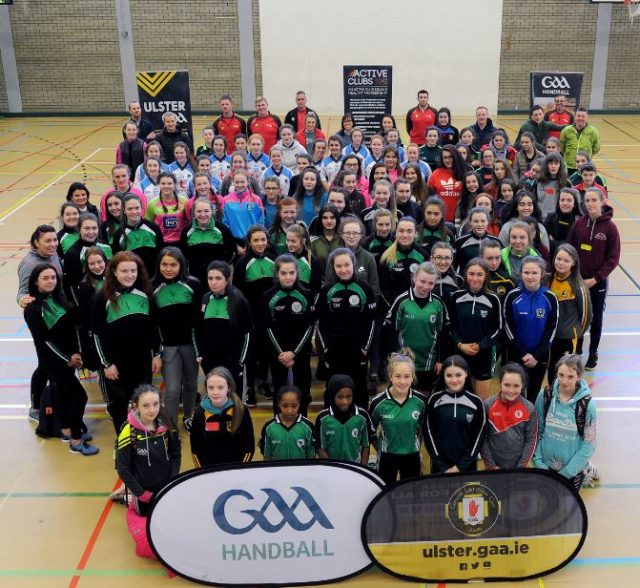 The 2018 Female Handball Conference supported by the Department for Communities was held at Queens PEC Belfast on Thursday 1st February with over 120 secondary schoolgirls in attendance.
The conference was a fully interactive day with plenty of practical activity workshops using the various handball facilities on site.
Workshops on the day were delivered by top handballers, Fiona Shannon, Aisling Reilly, Sibeal Gallagher, Megan McCann and Eilise McCrory.
There is a huge demand for handball in primary and secondary schools, with the fact that games are played predominantly indoors and little equipment is needed, proving a big appeal to schools. All you need is a ball and a wall!
Many GAA Clubs are starting to see the benefits of handball as the skills are transferable across all GAA codes and it is a good outlet for winter training for footballers and hurlers.
Ulster GAA have been running Provincial School competitions for boys and girls since 2011 with numbers increasing annually. Looking forward, the task now is for GAA clubs to provide the opportunity outside of school.