Ulster claim five All Ireland Scór na nÓg titles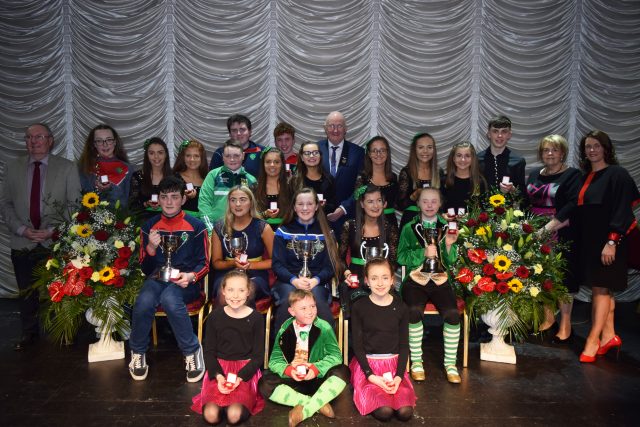 Ulster enjoyed a fantastic evening at the 2019 All Ireland Scór na nÓg finals as five titles were secured by provincial representatives in Castlebar, Co. Mayo.
With Scór celebrating it's 50th anniversary in 2019 there was a bumper crowd for the event.
It was a great night Naomh Mhuire Achadh Galláin (St Mary's, Aghagallon) Aontroim who won two titles in Rince Foirne (ceili dancing) and  Léiriú Stáitse (stage presentation).
Mary Kate Bonnes, Tír na nÓg, Baile Raghnall (Tír na nÓg, Randalstown) claimed a third title for Aontroim in the Aithriseoireacht (recitation)
There was joy too for Aoife Trainor, Cumann Chluain Daimh (Clonduff) An Dún, who beat off stiff competition to take the Amhráníocht Aonar (solo singing) title.
Cor na Féinne (Cornafean) An Cabhán, claimed the Tráth na gCeist for the second consecutive year a fine achievement for the club.
Fear an tí on the night was Steven Hughes from the Dungannon Thomas Clarke's club in Tír Eoghain.
Comhghairdeas are extended to all the winners.
Rince Foirne/ Ceili Dancing – Aontroim – Naomh Mhuire Achadh Galláin, (St Mary's, Aghagallon)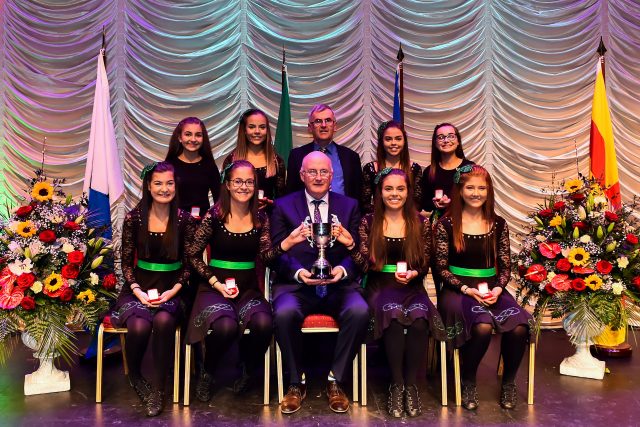 Amhránaíocht Aonair/ Solo Singing – An Dún – Aoife Níc Thréinir (Aoife Trainor), Cumann Chluain Daimh (Clonduff GAC)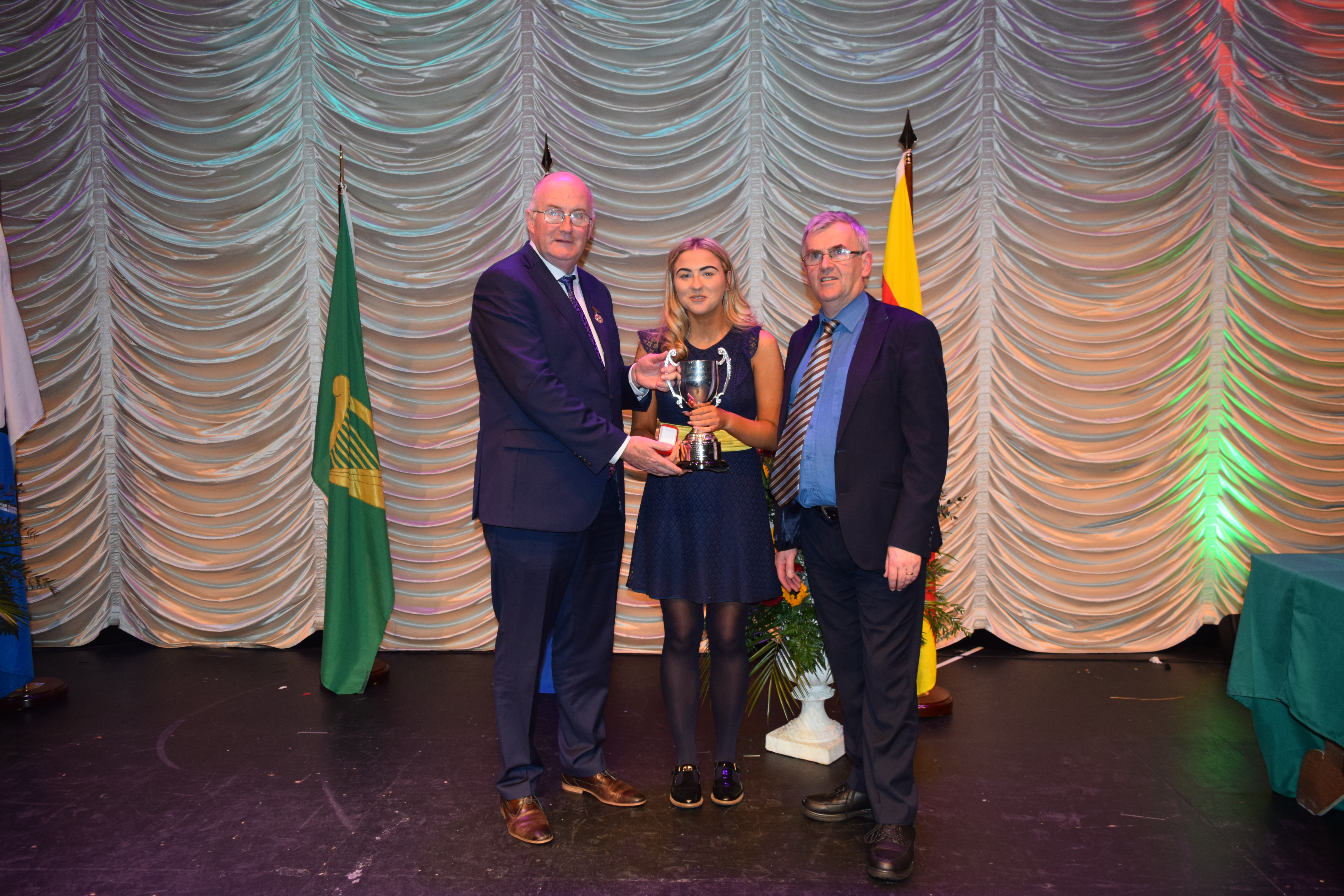 Aithriseoireacht/ Recitation  –Aontroim –  Máire Cait Ní Chnáimhsí (Mary Kate Bonnes), Tir na nÓg, Baile Raghnall (Tír na nÓg, Randalstown)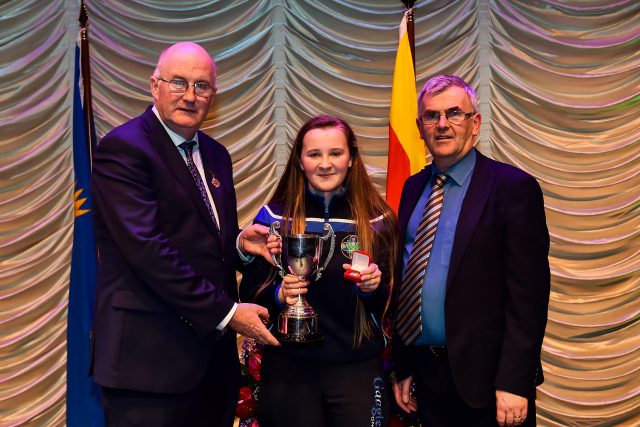 Léiriú Stáitse/ Stage Presentation – Aontroim – Naomh Mhuire Achadh Galláin  (St Mary's, Aghagallon)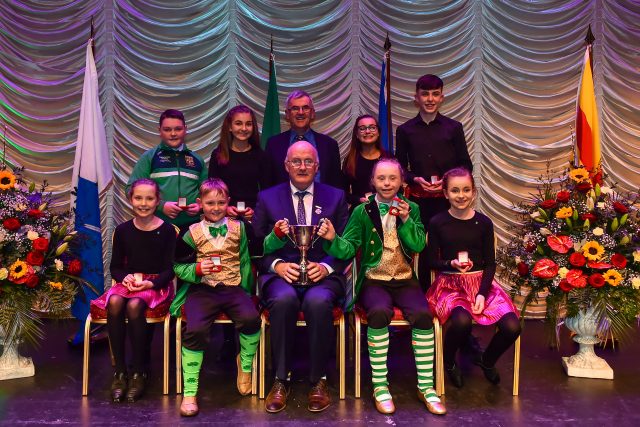 Trath na gCeist / Quiz – An Cabhán –Cor na Féinne (Cornafean)