Donegal advance in Electric Ireland Minor Football Championship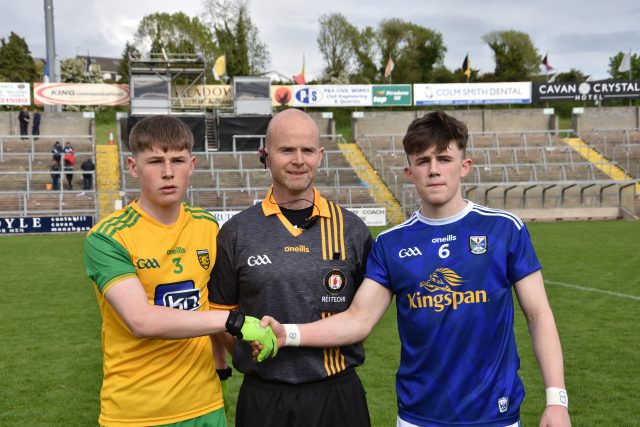 Donegal minors advanced to the semi-final of the Electric Ireland Ulster Minor Football Championship thanks to a 1-18 to 2-7 victory over Cavan at Kingspan Breffni on Sunday night.
Johnny McGroody kicked 0-8 in total, 0-4 in either half as he spearheaded the Donegal challenge. He was ably assisted by midfielder Eoin Dowling who added 0-4 and Eric Carr who kicked a brace of points.
There was little to choose between the sides as they approached half time a Cian Farrelly goal helping Cavan stay in touch. However a red card for Peter Smith just before the break gave Donegal a numerical advantage for the whole of the second half.
Donegal made that advantage count and outscored Cavan 1-8 to 1-2 in the second half, Shane Monaghan grabbing the Donegal goal, with Sean McEvoy on target for Cavan.
Donegal will now play Monaghan in the semi-final.