2019 FinTrU Ulster GAA Football Inter-Firms Registration now open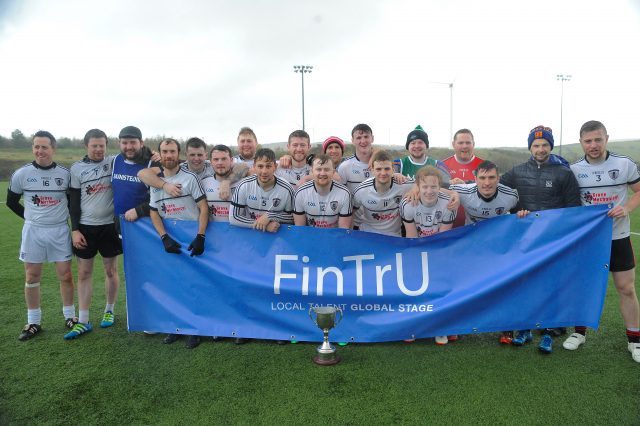 Registration for the 2019 FinTrU Ulster GAA Football Inter-Firms Competition is now open for teams right across the province – both male and female.
This is the second year running Ulster GAA have joined forces with multi-award winning financial services company FinTru for the Inter-Firms competition.
Catering for all levels of skills and fitness, the Inter-Firms competition provides a great opportunity to represent your workplace in Gaelic games.
This year the Inter-Firms games will take place over three days in October as follows:
Sat 12th October – Ladies (seven-a-side)
Sat 19th October – Senior Men's (15-a-side) *both finalists progress to the All-Ireland semi stages at Senior & Junior level
Sat 26th October – Junior Men's (nine-a-side)
Deadline for registration
All those wishing to enter should have the following three pieces of information completed in full and payment returned by 3pm on Monday 30th September. NO ENTRIES WILL BE ACCEPTED AFTER THIS DATE.
(1) Application form
(3) Injury Benefit Fund application (complete and return back page)
Player Registration
Player eligibility is only open to contracted employees of the firm (not sub-contractors or one day representatives), and the GAA's Injury Benefit Fund will only cover these employees in the event of injury. Team Registration must be signed off by a company manager/director for verification. Teams who are found to have ineligible players will be removed from the competition on the day. Any mergers should be clearly outlined on the application form prior to submission.
Entry Fee
€200 mandatory affiliation fee for the GAA's Injury Benefit Fund
No Injury cover provided, should check through the LGFA or arrange their own cover
Venues
Once all entries have been received, venues will be confirmed with all Firms by Wednesday 2nd October. This will allow us to ensure we have adequate facilities to cater for the number of teams attending.
Download Forms 
(1) Application form
(3) Injury Benefit Fund application (complete and return back page)
Hurling
We are taking expressions of interest from companies who may be interested in a Hurling equivalent to be held in the New Year. Again, this would be a 15-a-side Senior option or a 9-a-side Junior option. If your company would be interested, please let us know.
Further Information
Niall Muldoon –  niall.muldoon.ulster@gaa.ie
Stephen Donnelly –  stephen.donnelly.ulster@gaa.ie
Martin Kennedy – martin.kennedy@citi.com
Office Tel – 028 3752 1900