Ulster SFC Quarter Final Preview: Cavan v Antrim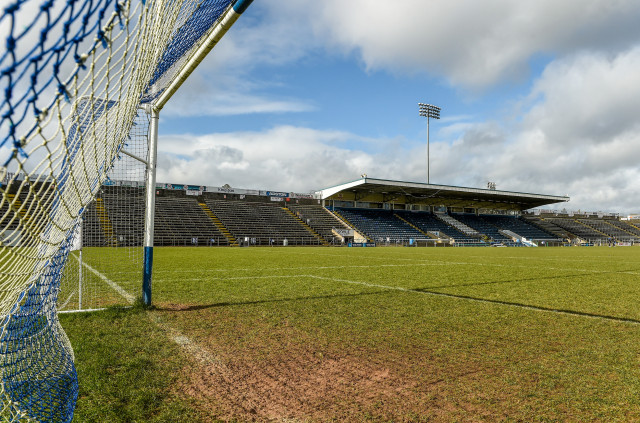 2020 Ulster Senior Football Championship Quarter Final
Cavan v Antrim
Kingspan Breffni, 1.15pm
And just like that, the 2020 Ulster Senior Football Champion is up and running.
It began with a cracker. For the second season in a row Cavan defeated their neighbouring rivals Monaghan, knocking the Farneymen out of the competition and ending their season completely in one fell swoop.
The distance from which Raymond Galligan kicked the last-gasp winning score will likely be extended as it becomes eulogised in Cavan football folklore for years to come. Was it 55 metres, or 58, or 60, or more? Nevertheless, it was a sensational effort worthy of winning any game, and fittingly an Ulster Championship classic such as this.
Cavan exuded desire and belief to battle back from seven down at halftime to lead by one in injury time of normal time, only for Galligan's opposite number Rory Beggan to come up the field and launch over a free that took the teams into overtime.
Again Cavan fell behind, then Martin Reilly palmed home a goal to leave game was up for grabs until the final kick of the game sometime past 90 minutes when Galligan produced his heroics.
Thomas Galligan's introduction was a big feature of Cavan's second half resurgence, while Gerard Smith, Luke Fortune, Gearoid McKiernan and Oisin Kiernan all put him massive displays.
Mickey Graham's men might have suffered a second successive league relegation just a fortnight ago, but how quickly that disappointment was replaced with joy after that heroic display in St Ternach's Park.
Their season has been turned around in one result, and Cavan supporters are now imbued with confidence as they look at the current competition scenario. Today's winner will advance to the semi-final to play Down or Fermanagh, the former coming up from Division Three and the later heading down to it.
They also have home advantage of Kingspan Breffni, while arguably diminished with the absence of Cavan fans, still a benefit nonetheless to be bringing Antrim down to their home patch.
Saffron fans will still cherish the memories of their 2009 Ulster SFC semi-final victory over Cavan in Clones. In the Antrim team that day were four players who are still on the scene; McCann brothers Mick and Tomás, Paddy Cunningham and Kevin O'Boyle. The quartet have been coaxed back out of retirement by Lenny Harbinson to add invaluable experience to Antrim's Championship tilt.
They experienced a poor return to Division Four action with a crushing defeat to Wicklow, in which they shipped seven goals. Harbinson labelled the result as wholly uncharacteristic however of where his team are at, and a defiant win against Waterford the following weekend brought a bit of confidence back into the camp.
Seeing Cavan dump out one of the competition's frontrunners in Division One Monaghan last week will also put Antrim in the mood for a similar upset. "There will be shocks," said team captain Declan Lynch this week, "so why not prepare that it could be us?"
Antrim missed out on promotion from Division Four despite that Waterford win played in Louth. Permutations didn't go their way, but plenty of heart was taken from the 2-14 to 0-13 victory where James McAuley and Odhran Eastwood got the goals.
Old stagers Cunningham and the McCann's contributed 0-10 between them, while Paddy McBride was also among the scorers. At the back, skipper Lynch has been stationed at number three from his usual wing back berth, flanked in the corners by O'Boyle and Patrick Gallagher.
By the end of this weekend one of these teams will be in the last four. If this Saturday throws up a spectacle like the last one, viewers are in for a treat.