Cuchulainn Initiative making a difference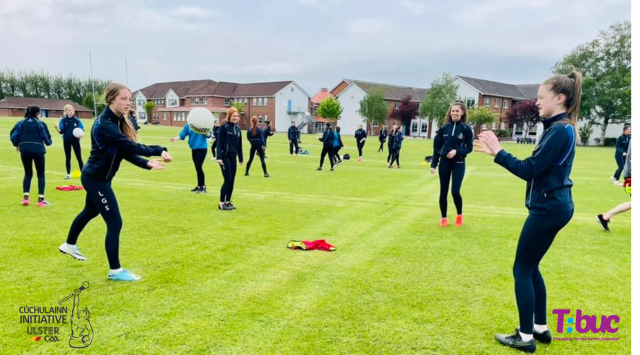 Over 100 boys and girls aged 14-16 years old from different community backgrounds in the Limavady and Lisburn areas have been involved in Ulster GAA's Cuchulainn Initiative from the beginning of June.
Fort Hill Integrated College and St Patrick's Academy are engaging in the boys' programme while Limavady Grammar School, Limavady High School and St Mary's Limavady engaging in the girls' delivery.
A selection of the group are now continuing their involvement as they prepare to play as the Cuchulainn team for their town in the All Britain Competition taking place in London this September.
This project has been funded through The Executive Office's Central Good Relations Programme.