Provincial Indoor Football Blitz Dates Announced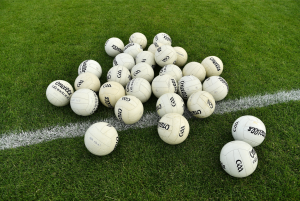 Ulster GAA will be running a series of Provincial Indoor Football Blitzes at Under 13 and Under 15 levels with the objective of providing games for clubs that struggle to get numbers or are not strong at those age grades in the 2021 season.
Under 13 blitz dates – 16th October, 13th November 2021 & 22nd Jan 2022
Under 15 blitz dates – 23rd October, 20th November 2021 & 5 February 2022
All blitzes take place at Meadowbank Sports Arena, Magherafelt – start at 12:00pm and finish sharp at 2.00pm
Only teams who have pre-registered & prepaid will be able to participate and applications will be managed on a first come, first served basis. Please note a club can only enter 1 team to each age grade.
Links to Register for Under 13 Blitz
16 Oct: https://www.eventbrite.co.uk/e/ulster-provincial-u13-football-blitz-1-tickets-168567240153 
13 Nov: https://www.eventbrite.co.uk/e/ulster-provincial-u13-football-blitz-2-tickets-168569601215 
22 Jan: https://www.eventbrite.co.uk/e/ulster-provincial-u13-football-blitz-3-tickets-168569741635 
Links to Register for Under 15 Blitz
23 Oct: https://www.eventbrite.co.uk/e/ulster-provincial-u15-football-blitz-1-tickets-168569950259 
20 Nov: https://www.eventbrite.co.uk/e/ulster-provincial-u15-football-blitz-2-tickets-168571737605 
5 Feb: https://www.eventbrite.co.uk/e/ulster-provincial-u15-football-blitz-3-tickets-168571958265 
For further information or queries, please contact Tony Scullion, Ulster GAA Football Development Officer –  tony.scullion.ulster@gaa.ie