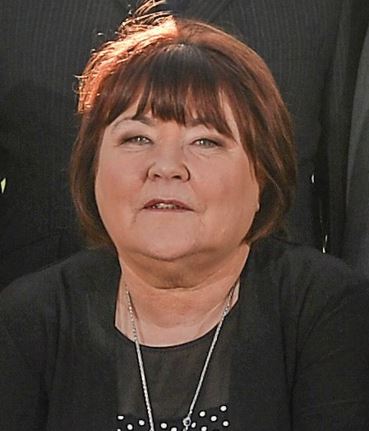 It is with deep sadness and a huge sense of shock that Ulster GAA mourns the passing of our esteemed colleague and friend Marion Donnelly.
Marion, a Monaghan GAA delegate to the Ulster Council and a proud member of the Emyvale Club, passed away suddenly last night.
Marion was a volunteer of distinction and was held in the highest esteem by all who had the privilege to come into contact with her.   She served as a member of the Ulster GAA Finance Committee before, in December 2020, being elected by the clubs of Monaghan as one of their two representatives on the Ulster Council.  She was the current Secretary of the Ulster GAA Club Planning & Physical Development Committee and was also a member of the Ulster GAA Hearings Committee and the Ulster GAA Scór Committee.  We are much poorer today without her!
A selfless and tireless individual, Marion was an outstanding GAA administrator who always put others before her.  Working behind the scenes and away from the limelight, she was a person who got things done – and never asked for credit.
Marion served for over a decade as Treasurer of the Monaghan County Committee (2005-15) and prior to that served as both Assistant Treasurer and Assistant Secretary.  She was a key player in the development of the Monaghan GAA Training Centre in Cloghan and was also the Treasurer of the Emyvale GAA Club at the time of her passing.
All at Ulster GAA are deeply saddened by her passing and we offer our deepest condolences to her daughter Aoife, son Colin, sister Nuala, brother Terence and her extended family and her many friends and colleagues.  We remember also her colleagues at Emyvale GAA Club and on the Monaghan County Committee.  Our thoughts and prayers are with you all.
Ar dheis Dé go raibh a hanam