Ulster GAA promotes Daily Mile initiative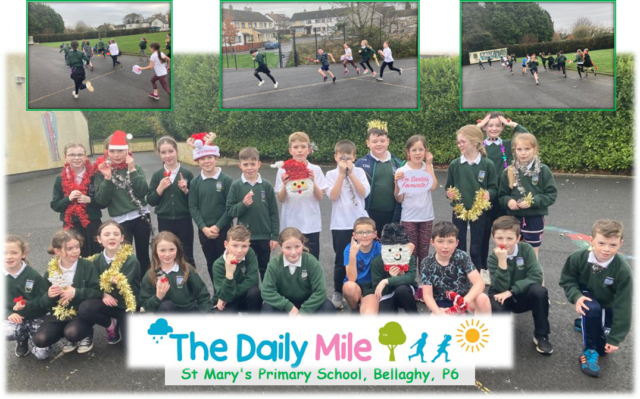 Ulster GAA, through their KS2 Programme, has been promoting the Daily Mile to primary school children over the past number of weeks.
The Daily Mile is a simple and free initiative which gets children out of the classroom for 15 minutes every day, to run or jog at their own pace. Whilst making them fitter, healthier, and able to concentrate in the classroom, it has huge social and emotional benefits too
2022 has seen an increase in Daily Mile registrations, and Ulster GAA is delighted to be a part of it.
For more information on the campaign visit:
Six counties: https://thedailymile.co.uk/northern-ireland-does-the-daily-mile/
Cavan, Donegal & Monaghan: https://thedailymile.ie/
To find out about implementing the Daily Mile in your local school or club contact:
Schools: michael.glover.ulster@gaa.ie
Clubs: maura.mcmenamin.ulster@gaa.ie