Ulster Intermediate Hurling glory for Liatroim Fontenoys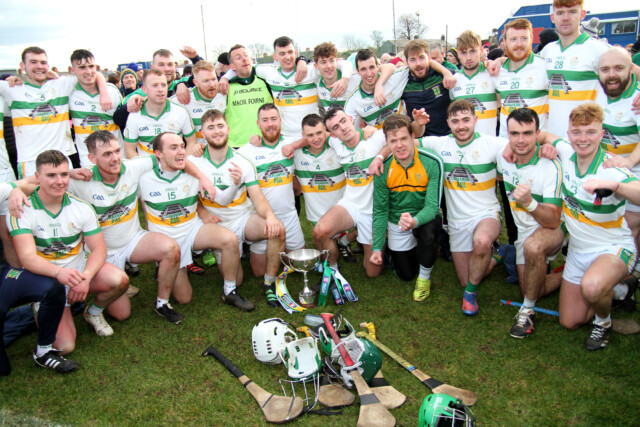 Liatroim Fontenoys 2-20
Middletown 0-20
Liatroim Fontenoys became the first Down side to win the AIB Ulster Intermediate Hurling Championship title by beating Armagh side Middletown by 2-20 to 0-20 in a pulsating decider at Corrigan Park on Saturday.
The Fontenoys led by 1-11 to 0-9 at half-time with Conor McCrickard's goal underpinning their first-half advantage and when PJ Davidson pounced for the team's second goal after the break, the Down men were firmly the driving seat.
Middletown refused to give up the chase however and battled right the way to the end, with Dean Gaffney's free-striking ability and the efforts of Nathan Curry, Cahal Carvill and Ryan Gaffney keeping them in touch, but they couldn't overturn those Liatroim majors.
Liatroim captain Pearse Og McCrickard inflicted most of the damage on Middletown by scoring 12 points from frees and play, while Ruairi McCrickard was a rock in defence which helped shut out the opposition and close out the game efficiently.