Spectator information ahead of Ulster Senior Championship Final in Clones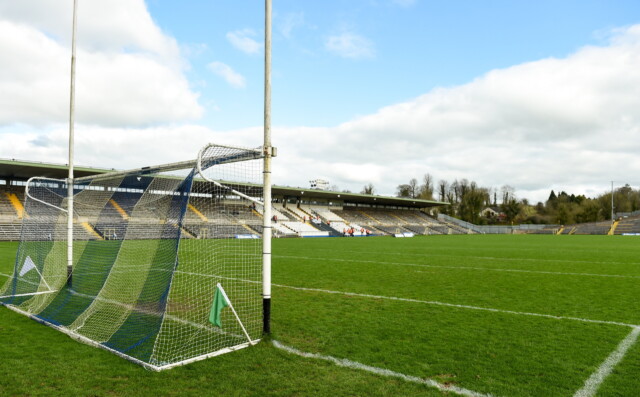 2023 Ulster Senior Football Championship Final
Armagh V Derry – St Tiernach's Park Clones – 4.00pm – 14/05/2023
Turnstiles shall open at 1.00pm
This is a 'sold out' fixture. Please allow for sufficient time to gain entry to the grounds.
Tickets are section specific and can only be used for entry to that specific part of the ground.
If you have a digital ticket please ensure to download in advance as mobile service is limited at the grounds.
Entry to the Gerry Arthur's Stand is via Turnstiles 29-36 only. The seating inside the stand is fully reserved.
Entry to the Pat McGrane Open Seating area is via Turnstiles 11-18 and 45-46 only. The seating is fully reserved.
Entry to the Eastern Stand is via the Roslea Road Entrance to the ground only via Turnstiles 41-44. The seating is fully reserved.
Entry to the Hill Terrace is via Turnstiles 1-10 and 49-50 only. Juveniles are permitted to enter the Hill Terrace with a via a valid ticket and must be accompanied by an adult.
Entry to the O'Duffy Terrace is via Turnstiles 19-26 only.
Match day Programmes shall be available inside the grounds priced at £5.
There is expected to be significant match day traffic. Please allow sufficient time for your journey.
Please adhere to all Ground Regulations when inside the venue. Please note that flares are not permitted and anyone found in possession of a flare shall be ejected from the stadium.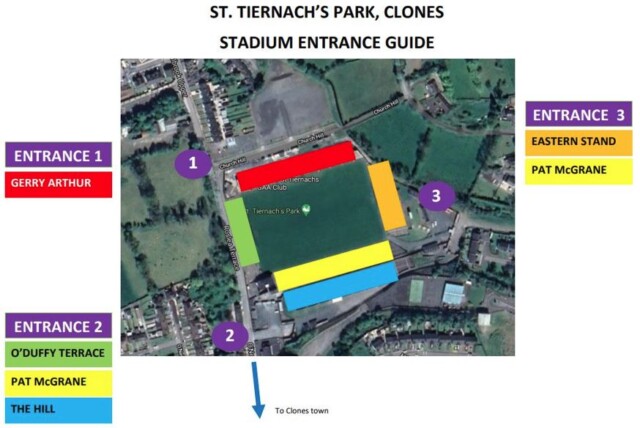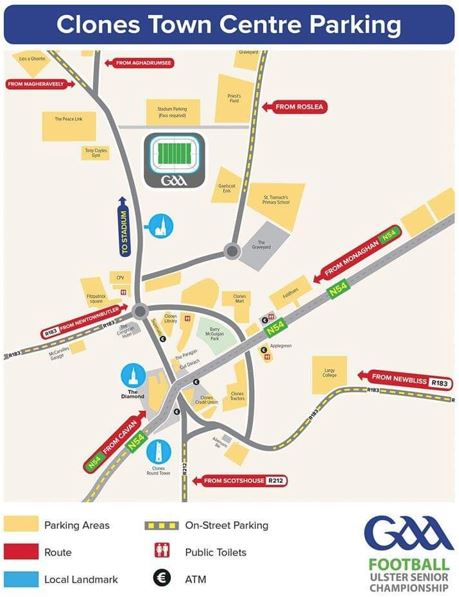 Match Day Information – Ulster Championships 2023
No matchday sales will occur at any Ulster GAA Club Championship games
All Ulster Championship fixtures at U17, U20 and senior are all ticket fixtures with all attendees requiring a ticket.
Refunds/exchanges are not permitted.
All tickets will be scanned on entry to the ground.?No ticket, no entry.
Tickets must be purchased online or at selected stores in advance.
Ulster GAA define juvenile tickets as those under the age of 16 and must be accompanied by an adult at all times. Children aged 2 or under do not require a ticket.