Ulster GAA Corporate Partners
Magnificent Donegal through to Final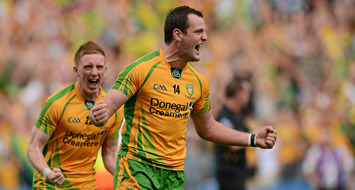 All Ireland SFC Semi Final:
Donegal 0-16 Cork 1-11
Donegal will play in the All-Ireland football final on September 23 after securing a fully-deserved victory over Cork at Croke Park on Sunday.
The Ulster champions were magnificent, playing an open, attacking style of football whilst also defending with true grit, discipline and skill.
The first half was extremely tight, with Donegal edging it by a single point, but they completely controlled the second half, with the foundations of their victory laid in a dominant spell in which they moved four clear of Cork shortly after the restart.
Donegal were then in total control throughout the second half, and Cork looked like a beaten docket, but they managed to force in a late goal to cut the Donegal lead in injury time and leave just two points in it.
Major milestone in Casement Project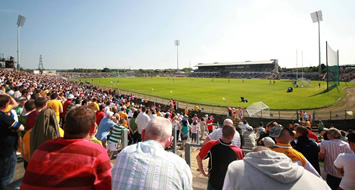 A significant milestone has been reached in the major project for the redevelopment of Casement Park, as the major Provincial stadium for Gaelic Games in Ulster, also serving future needs of Antrim GAA County Board.  After a lengthy and intensive public procurement process, Ulster GAA, with the approval of the Minister for Culture, Arts and Leisure Carál Ní Chuilín and her Department, is pleased to announce the appointment of world renowned stadium designers Mott MacDonald Ltd together with a team of consultants, as the Integrated Consultancy Team (ICT) to take forward the design of the new stadium.
Reaching this stage of the process is a major milestone for Ulster Council of GAA as it represents real and tangible progress on the long held strategic ambition of the GAA at Provincial and Central level to provide a modern, fit-for-purpose and iconic stadium to meet the needs of the GAA in Ulster for the next half century.
Justice Minister visits Ceannarás Uladh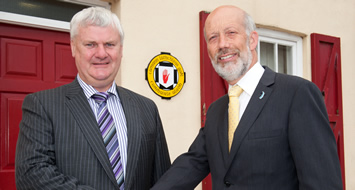 The Minister for Justice David Ford MLA held a meeting with officials from Ulster GAA today at the governing body Headquarters in Armagh. Meeting the Minister and his officials were Aogán Ó Fearghail (President Ulster GAA), Dr. Danny Murphy (Director and Secretary Ulster GAA), Ryan Feeney (Head of Strategy and Public Affairs), Aileen Cummins (Community Development Manager) and Geraldine McKavanagh (Child Protection Officer).
The meeting covered a range of topics including the Ulster GAA road safety education programme "Live to Play", the Ulster GAA Cross Community Programmes, Child Protection and discussion was held on the current Compensation legislation and its impact on Clubs that suffer criminal damage.
Elite Squads compete at high level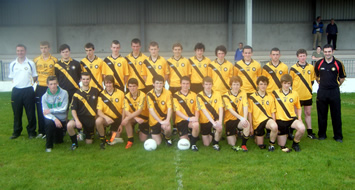 The 2012 Phoenix Natural Gas Ulster GAA Elite Football and Hurling Squads have competed at the highest level recently when Ulster's footballers took on Dublin U17 side, while Ulster hurlers took on Connacht.
These matches were a follow-up to the Phoenix Natural Gas Ulster GAA Elite Academies which the young athletes attended earlier in the year at the University of Ulster in Jordanstown. The games were organized to continue the development of Ulster Elite young players.
Ulster GAA President Aogán Ó Fearghail said, "These games provided our Elite players an opportunity to play together at a very high level. This has helped continue their sporting development and we hope it will help inspire these young gifted players to remain focused on their sport and to continue their own development so that they can represent their individual counties and hopeful the province in the future."
Ulster GAA Official Charities 2012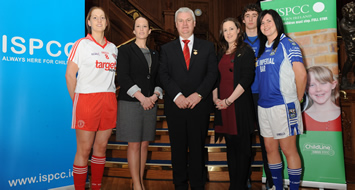 ISPCC and Ulster GAA
The ISPCC, just like the Ulster GAA has a great history of working in local communities, building important and lasting relationships & raising funds in local communities.
While the ISPCC receives approximately 10% funding, Childline, our phone listening service, receives absolutely no government funding at all. It is through the generosity and support of the public and through partnerships such as this one with the Ulster GAA that we can continue to ensure that we are here to help children in need all over Ireland.
The NSPCC & Ulster GAA
The NSPCC aims to end cruelty to children by fighting for their rights, listening to them, helping them when they need us and making them safe. Through our work which is largely funded by public donations, children and young people are better informed, better cared for and better protected.
Every year the NSPCC spends over £4 million helping children and young people in Northern Ireland through a variety of services including therapeutic work to help children move on with their lives after sexual abuse, support for young witnesses, and ChildLine, the NSPCC's free 24 hour helpline for children and young people in need of help. This would not be possible without the support of dedicated individuals, local businesses and groups and organisations like the Ulster GAA. We believe that ending cruelty to children is everyone's business and are proud to say that, together, the Ulster GAA, ISPCC and NSPCC are protecting the fans of the future.
Importance of AED Highlighted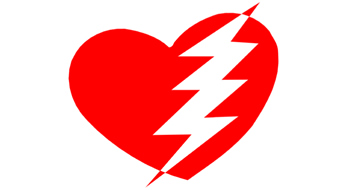 Following an incident on 1st August 2012 at a Club league game in Fermanagh in which an official took ill, the GAA in Ulster and Fermanagh wishes to publically acknowledge it's members efforts to emergency response.
Brookeborough GAA clubman Peter Boyle, a lifelong volunteer within the Association, was officiating as umpire at a Club league game when he took ill after the final whistle. He was immediately attended to by Brookeborough GAA and Aughdrumsee GAA Club officials, who successfully used the Brookeborough Club's defibrillator and emergency response techniques until the Ambulance Service arrived on scene. Peter remains in hospital but his condition improves each day.
Ulster GAA president Aogán Ó Fearghail said, "I have known Peter for many years as a lifelong GAA volunteer and I am pleased at his continued recovery from this incident."
Derry win inaugural McGuigan Cup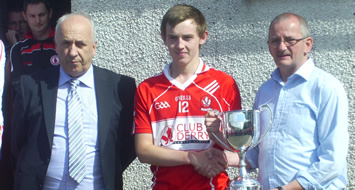 The inaugural Jim McGuigan Cup (u17 football) was played at Glen on Saturday afternoon with the home side emerging victorious.
In the semi final, despite a poor opening half, the young Oak Leafers finished strongly against a fancied Tyrone side running out winners on a scoreline of 2-11 to 1-09.
With Cavan netting a last minute goal to overcome Down it was the Breffni men who would face Derry in the final.
Cavan opened brightly and led by 2-00 to 0-00 after 10mins. However Derry responded well with a goal and two points without replay against a stiff breeze. Further Cavan points gave the blues a four point cushion at half time.
GoldMark Introductory Workshops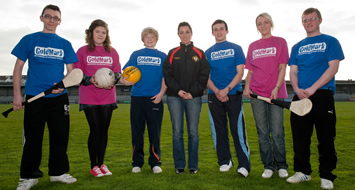 Are you aged 14-24 years old? Are you involved in volunteering with your GAA club? If the answer is YES then you should register for the GoldMark Programme today!
GoldMark aims to recognise the volunteering efforts of young people in sport. There are 3 levels of award - 50 hours, 100 hours and 200 hours of Excellence. Certificates will be awarded for all three levels.
GoldMark requires young volunteers to simply record their volunteering activities and hours, get them signed off by your club co-ordinator and send your completed volunteer record to Ulster GAA for award.
Anyone interested in participating in this programme should contact sharon.haughey.ulster@gaa.ie or phone 028 3751 7180.
Safeguarding in Sport and Leisure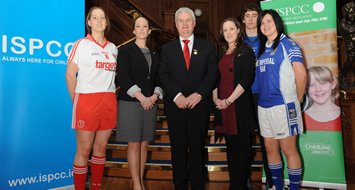 The NSPCC's Child Protection in Sport Unit and Sport NI are working in partnership with a number of sports governing bodies to deliver an All Ireland Safeguarding in Sport and Leisure conference.
The conference is targeted at those in the role of Child Welfare Officer/Children's Officer at club or community level in any sport and those with responsibility for the development and management of clubs/activities for young people.
This will be a full day conference with key note presentations to include:
• Why a well-run club can be a safer club. - Simon Toole Performance Consultant (Coaching & Clubs)SportNI and Bernie Priestly Irish Sports Council Code of Ethics Manager
• Social media and the practical implications for safeguarding in clubs. - Jim Gamble is delivering a keynote presentation on social media issues. Jim was the founding Chief Executive of the Child Exploitation and Online Protection (CEOP) Centre.
• The impact of and how to respond to bullying - Ineke Houtenbos Childline Supervisor
• Safe recruitment practices: why they are important - Veronica Grey Volunteer Now and Bernie Priestly
Ulster Counties Remain in Contention for Ladies Titles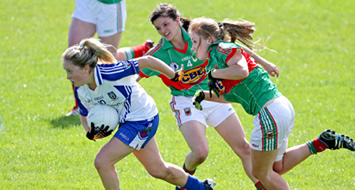 There will be at least two Ulster sides taking part in the Ladies' Football All Ireland Finals Day in Croke Park on Sunday 30th September after Armagh and Antrim recorded semi final wins.
Ulster Junior Champions Antrim withstood a second half comeback from Wexford, winning by just a point 3-11 to 3-10 to book their place in their second junior final in three years against Louth.
Armagh secured their place in their first national decider since 2006 thanks to a fully deserved 3-9 to 1-6 win over Longford in the TG4 All Ireland Intermediate semi-final in Birr.
In the other semi final Fermanagh will play Waterford. So potentially there could be an all Ulster All Ireland final if Fermanagh are victorious.
First Derivatives Asian Games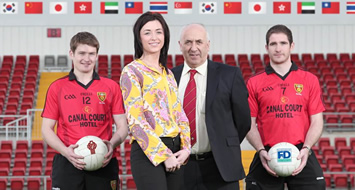 First Derivatives, leading providers of software and consulting services to the global capital markets, has announced its sponsorship of the GAA Asian Gaelic Games Tournament 2012.
Held during October in Kuala Lumpur, Malaysia, the games are in their seventeenth year having started in 1995 with six men's teams and now approaching 900 participants. The appeal of the tournament has also broadened with a 60/40 split between men and women and incorporating men and women's Gaelic football, Hurling and Camogie.
First Derivatives decision to sponsor the games is a clear indication of their ambition to increase visibility in Asian markets and to reach out to the Irish diaspora. At present the firm has consultants working in Singapore, Hong Kong and Tokyo implementing their high performance suite of trading products.
Derry and Down reach All-Ireland Camogie Finals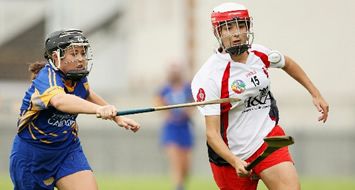 Derry and Down will represent Ulster in the All-Ireland Camogie Finals on Croke Park on September 16th aiming to bring back trophies to the Province. Derry will face Galway in the Intermediate Final while Down will play Meath in the Premier Junior Final.
Derry have had a fantastic year, winning the promotion to National League Division I by claiming the Division II title and also winning the NWP Recycling Ulster Senior Championship. In fact Derry are undefeated all year and will go into the final with confidence after defeating Tipperary convincingly on a scoreline of 3-16 to 0-6. Speaking before the Semi-Final win Derry Captain Gráinne McGoldrick had said the squad were focused on bringing success to the Province "We want to reach the next level. If you are playing Division I league games then you want to be playing those teams in the Senior Championship. It would give camogie in Derry and Ulster a boost if we were to win the Intermediate Championship."
Derry and Armagh pipped by Leinster Duo in U16 Finals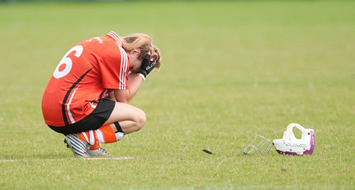 Offaly and Westmeath done a double over Ulster opposition in the U16 Camogie Finals, with the Faithful coming out on top of a high-scoring encounter against Derry on a scoreline of 5-10 to 2-5, while the Lakesiders edged out Armagh 1-10 to 2-4.
Although it was double scores in the B final, Derry had a significant input into an entertaining clash. Newbridge starlet, Aimee Devlin plundered two goals and Lavey's Aoife Shaw shot four points, two of which came from play.
It just wasn't enough though against an Offaly team with a wide range of attacking talent however. Vice-captain, Christine Cleary scored 2-2, while Rachel Brennan also bagged two goals and added a point.
Lisa Gorman found the net as well and raised a white flag, while Mairéad Jennings from the famed Birr club slotted three frees in a five-point tally to confirm her side's second success at this level.
Award 2 Coach Education Programme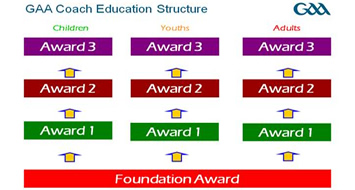 The Ulster Council Coach Education Programme continues to evolve as we move into autumn/spring 2012/13 with Ulster Coaching and Games Department rolling out the following courses in Armagh this autumn
Award 2 Child Course on the weekend's of the 19th-21st & the 26th-28th October. All applicants must have completed the Award 1 Child Course
Award 2 Youth/Adult on the weekend's of the 9th-11th & 16th-18th November. All applicants must have completed either the old Level 1 or the new Award 1 Youth or Adult course.
Anyone interested in these programmes should contact Roger Keenan on (028) 3751 7180 or email roger.keenan.ulster@gaa.ie
Ulster GAA Team Management Programme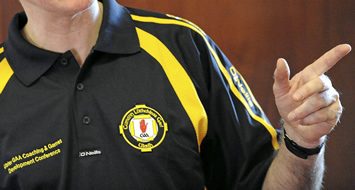 Following the successful completion of last year's Diploma Course in Team Management this qualification is being offered at the request of coaches who want to make the transition from coach to manager. It recognises that coaching and managing have significant similarities but it also recognises that they are different.
The series of workshops will take the coach/manager through a programme that will help explore the critical managerial areas to help develop understanding, competencies and abilities to apply critical thinking, problem solving and decision making skills.
This interactive programme is being delivered by GAA and accredited by OCN NI.
History made as Rathlin hosts Blitz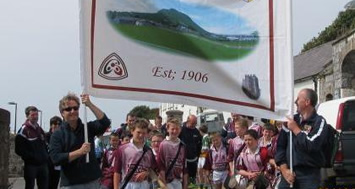 History was made on Saturday 11th August when 3 North Antrim U12 teams took part in a hurling blitz on Rathlin Island.
The venture, supported by Ulster Council GAA, North Antrim Divisional Board and Rathlin Development & Community Association (RDCA) took place in glorious sunshine with Glenshesk, Oisins and Ruairi Og U12 teams competing in a seven-a-side tournament for the Sciath na Nog Shield.
The teams travelled from Ballycastle on board the MV Canna and paraded from Rathlin harbour to the pitch.
Kieran Megraw, Regional Hurling Development Officer, Sambo Mc Naughton, Antrim Minor Manager and North Antrim Board Committee members welcomed the teams, mentors, families and friends who travelled to the event.
Derry First U6 Hurling Blitz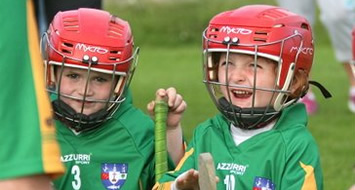 On Wednesday 8th August Derry hosted their first ever under 6 hurling blitz in Owenbeg. 8 clubs in all took part with almost 100 children ranging from 3 to 6 years of age getting their first taste of hurling action. The evening was very enjoyable for all the parents, coaches and players involved. There was some great hurling on show during the blitz which was punctuated by lads twirling around, running to the toilet, scoring own goals and taking off mid match to talk to proud family members on the sideline! This all added to the fun of the evening and everyone left with smiles on their faces.
The fact that 8 clubs in the County were able to field teams on the night is testament to the work that is going on to develop hurling at underage level within the clubs.
BBC looking for GAA travellers
BBC NI is currently researching a programme idea called Departure Diaries. This observational series will explore the issues facing those leaving the north of Ireland, for whatever reason, as they await their day of departure- from dismantling their current lives- buying the tickets and suitcases, tough decisions on what to bring and leave, planning goodbye parties- to the culmination at the airport and the final wave goodbye.
We will see the stories behind why they've made this choice, revealing the personal price people are paying in these tough times.
BBC are interested at first in speaking with those on the cusp of emigration from GAA community to understand better the issues and reasons behind their departure and the technicalities involved in making the move.
Anyone interested in taking part in the programme should contact: Clare Campbell, BBC Researcher on (028) 9033 8145 or Clare.Campbell@bbc.co.uk
What's Happening this Month
If you are having trouble viewing this, view our Online Events Calendar.
back to top