Michaela Jersey 'Fastest Selling Ever'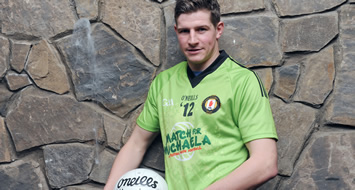 The specially commissioned jersey for the 'Match for Michaela' has been a huge success, and is currently the fastest selling GAA jersey of all time.
The jersey was designed by Lairdesign in Omagh and produced exclusively by O'Neills and is available to buy online at www.oneills.com and will also be available on Saturday evening at the Match for Michaela. It's available in all sizes, including children and adult.
Ulster GAA President Aogán Ó Fearghail stated, "The unique design of the Match for Michaela jersey is proving to be a huge hit with Gaels right across Ireland, both men and women. It's the perfect product to show your support for the Michaela Foundation with proceeds going directly to the Foundation.
"We are also very pleased that a limited edition of this jersey will be worn by the Ulster team on Saturday night. The Ulster version will not be available to buy but will be a lovely reminder for the Ulster players of their participation and support for the Match for Michaela."
John McAreavey, Michaela's husband, said, "When it came to designing the jersey we wanted something unique and a jersey that was vibrant, youthful and full of energy – just like Michaela. I think Lairdesign and O'Neills have done a great job in designing this jersey which is extremely popular.
"We hope to see as many people wearing the Match for Michaela jersey on Saturday night."
Pictured wearing the Match for Michaela jersey is Ulster captain Darren Hughes.