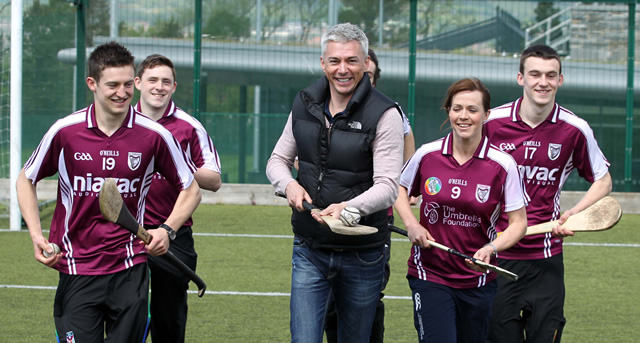 Ulster GAA is encouraging clubs to get involved in the 'Join in' Summer initiative. This is a fantastic opportunity for GAA clubs to highlight what they are doing to their local community, strengthen their volunteer base, and increase participation in the sport.
'Join In' was created to capitalise on the spirit of Olympics 2012 and drive participation in volunteering with local sport clubs and community centres. 'Join In' will be kicking off on the weekend of 27-28 July 2013 – one year on from the opening of the Olympic Games and mirroring the period of London 2012 – 'Join In' will be encouraging local sports clubs to open their doors to visitors and volunteers.
If your club is running an event or activity, even playing a match or holding an open day or fundraising event, use the Join In website as a way of reaching a wider audience. You don't have to run a bespoke event just for Join In, just use the www.joininuk.org site as a way of getting the message out to a wider audience and encouraging people to get involved.
This year the focus is on helping clubs make deeper connections to their local communities, and in particular, develop their numbers of volunteers, and improve the volunteer experience along the way.
Whether clubs want to sign up more volunteers, supporters or playing members, 'Join In' will try to help them. These events are the perfect opportunity to attract local people who may never have come to your club before.
Clubs can register their events on the Join In website, where they will find practical advice to help them make the most of their event. Potential volunteers will also be able to register their details and Join In will be able to 'match make' them with clubs or projects in their area which desperately need help.
If your club is interested in holding an event, would like further information or would like some guidance or support, please visit www.joininuk.org