Reducing Injury, Increasing Performance Seminar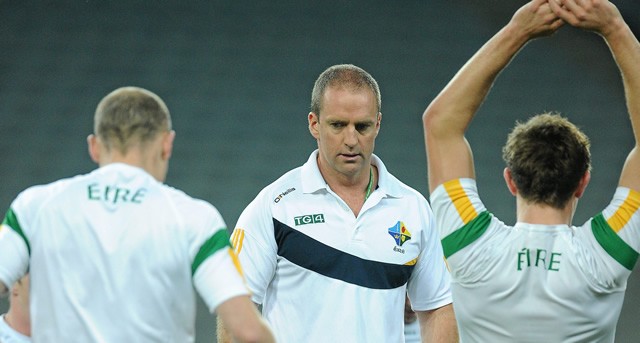 Renowned coaches Mickey McGurn and Mick Clegg will be sharing their secrets for sporting success at a special event in Belfast this month.
McGurn, who has trained three national senior teams and worked with Donegal captain Michael Murphy, is the brain behind the 'Reducing Injury, Increasing Performance' seminar.
"There are a lot of myths and fads out there," he said. "Any successful person, in any walk of life, relies upon two essential ingredients: hard work and good advice. The world of sport is no different. My aim is to use these ingredients to create winners."
Clegg worked with Manchester United for over a decade and has trained legendary international footballers like Roy Keane, David Beckham, Cristiano Ronaldo, Wayne Rooney and Ryan Giggs.
"I have owned my own gym for 30 years and in that time have specialised in training all sports participants, from young children upwards, using modern techniques and equipment to give athletes that extra edge to be the best they can be," he said.
They will be joined at the seminar by guest speaker Dr Neil Heron of the National Sports Clinic, Belfast. Dr Heron is at the forefront of his speciality in the UK and beyond and has worked with Linfield FC and Northern Ireland international football teams.
"Most injuries – for example, those sustained through over-training and/or training in the wrong way – are entirely preventable," said Dr Heron. "Intense training is far less important than smart and specific training when it comes to avoiding physical damage and building up strength and stamina."
The speakers will address current sports injuries and treatments, effective use of conditioning and strength, identify strategies to prevent injury, review current research and explain the concept of 'Seed of Speed'.
Tickets for the event, which will be held on 23 September at Riddell Hall, Stranmillis Road, cost £42 and can be purchased by visiting 3fivetwotraining.com, telephoning (028) 9073 5273 or emailing trainingacademy@3fivetwo.com