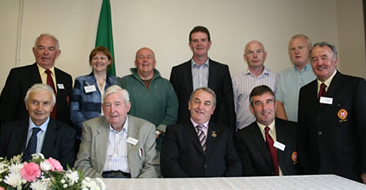 This years course will commence in Downings GAA Centre on Monday 21st July with the assembly of the participants together with a numbers of special guests.
An interdenominational blessing will take place at the conclusion of the welcoming ceremony.
The Séamus de Faoite Memorial Lecture this year will be given by An tAthair Réamonn Ó Muirí of Armagh.
The usual concert will be adorned this year by the appearance of some of the finest contributors to Scor 2007/08. Ulster had outstanding success at national level in the past year. The local Drama Group feature "An Teach Mór" by Francie Cullen.
A full list of events is included in the enclosed brochures.
Further details are available from:
Róise Ní Laifeartaigh (Secretary to the course)
9 Cluain Ard, Killyclug
Letterkenny
Co. Donegal
(074) 9128573
Mobile: (087) 9693965
You can Download the Application Form here.