GAA figures advise on Healthy Living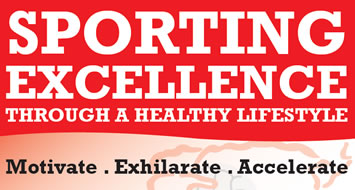 Two of Ireland's longest established associations are joining forces at the end of February for a unique event to address the excesses of alcohol and substance abuse.
The Eglish Pioneer Association and the St. Patrick's Football and Camogie club will host an evening with some of the country's biggest names in Gaelic sport to promote the message of clean living. The event theme, 'Sporting excellence through a healthy lifestyle', will draw on the lifestyle experiences of county players Stephen O'Neill and Laois's Ross Munnelly along with manager Mickey Harte to deliver a message on their top level training and fitness achieved through abstaining from alcohol.
The Pioneer Association was formed in 1898 and like the 125-year-old GAA has played an important role in every parish in Ireland. It still continues to provide support for those that want to reduce or move away from consuming intoxicating liquor.
This is the first time that as many prominent role model figures in the GAA have gathered to deliver the GAA' Alcohol Substance Abuse Prevention (ASAP) message at club level and shows the importance the Eglish club has placed on the initiative.  Eglish is one of the few villages in Ireland that doesn't have a pub.
Speaking today Eglish GAA youth officer and former Tyrone player Kieran Hagan said that through this joint approach with the Pioneers we will be able to showcase some of the country's best role models for our youth and deal with a topic that affects all communities.
He added: "We are fortunate to have within the GAA organisation players and managers who will give their time to speak to the those who aspire to reach the top of inter-county football. This is something that only a few are lucky to achieve and today with the level of fitness that is required having a healthy body is essential for the modern day athlete."
The event will also include speakers who play camogie including Eglish woman Leona Gallagher, a former club and county player.  Former Armagh footballer and commentator Jimmy Smyth will host the event.
The event will take place in St. Patrick's Parochial Hall, Eglish on Friday 27th February at 7.00 p.m.
For further information please call Brian Jordan on +44 7885 135909