Belfast Pre-Season Training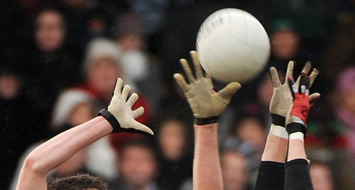 This programme, coordinated by Ulster GAA, targets adult Gaelic footballers who live, work or study in Belfast but continually make long journeys to train with their home clubs.
The aim of the programme is to offer club players the opportunity to train at a central Belfast location, one night a week and minimise the amount of travelling they have to do in order to continue playing with their home clubs.
The programme will take place on Monday nights for a six week period beginning on 21st February.
The fee for 6 weeks is £25 per person
Places will be filled on a first come first served basis.
Benefits:
–          Eliminates long, dangerous journeys.
–          Reduces player fatigue from long journeys.
–          Saves club fuel expenses.
–          Feedback provided to club managers
–          Excellent, fully floodlit, Belfast facility.
To book a place or for more information please contact Ryan Mellon on 07920528786.