Death of Constable Ronan Kerr R.I.P.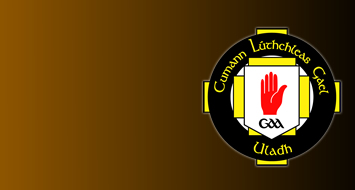 The GAA is deeply saddened to learn of the attack on a member of the Police Service of Northern Ireland causing the death of Ronan Kerr, R.I.P. The officer is a member of the GAA and the Association extends our deepest sympathy to Ronan's family, friends and colleagues.
It is difficult to comprehend how a young man with the best interests of our community at heart and who contributed so positively to our community could be attacked in this way. His death demeans humanity and is detrimental to the development of a shared future based on mutual respect. In a rights conscious society there is no greater right than the right to life and the need to protect it.
The GAA has a long standing and publicly stated policy of opposition to violence.
A minutes silence was observed by the 8,000 spectators who attended the Tyrone vs Kildare National League Football game in O'Neill Park Dungannon as mark of respect for Constable Kerr.
The President of Ulster GAA Aogan O Fearghail, Director of Ulster GAA Danny Murphy, Chairman of Tyrone GAA Ciaran McLaughlin and Tyrone Senior Manager Mickey Harte visited Mrs Nuala Kerr at her home last night (Sunday 3rd April) to express their condolences and show support to the Kerr family at this difficult and tragic time.
This statement issued by:
Aogan O Fearghail (Ulster GAA President) on behalf of the Ulster Council of the Gaelic Athletic Association.
Ciaran Mac Lochlainn (Tyrone GAA Chairman) on behalf of the Tyrone County Committee of the Gaelic Athletic Association.