Ulster Hurling Development Squads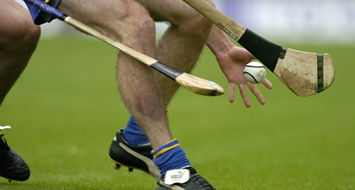 The 2nd Ulster Hurling Development Squad Blitz took place in Owenbeg centre of Excellence, Dungiven on Saturday 7th May from 11am – 2pm.
7 Counties took part with the Down Development Squad entering 2 balanced teams.
Each team played 4 Games on the Day, 3 Group Games and then a final game against 1 team from the other group.
Thanks to County Derry for the use of their pitches and also thanks to Referees Alan Richardson & Michael McGlinchey (Tyrone) and James McQuillan (Derry) for officiating on the day.
Below are the final tables from the day:
Group 1
Group 2
Team
Won
Lost
Team
Won
Lost
Antrim
3
0
Derry
3
0
Down 2
2
1
Down 1
2
1
Tyrone
1
2
Donegal
1
2
Armagh
0
3
Fermanagh
0
3
This blitz was also used to select players for the Ulster GAA U16 Elite Camp which will take place from Monday 4th – Wednesday 6th July in UUJ, Belfast and also the Squad for the Inter-provincial Game against Connacht later in the year.
During the games the selectors were looking for a high level of skill (striking, Catching & Tackling), along with Great Game Sense and a Good Attitude.
The best 60 Players on show were given an application form for the camp, from which the top 40 players, who have their application form completed before the 20th May will be selected for the camp.
Below are the Dates of All Hurling Development Squad Blitz's:
Date
Age Group
Venue
Teams Attended/ing
Sat 16th April
U17
Woodlands, Antrim
Antrim, Monaghan, Fermanagh, Donegal
Sat 7th May
U16
Owenbeg, Derry (Elite Camp Selection)
Antrim, Armagh, Derry, Donegal, Down x2, Fermanagh, Tyrone.
Sat 21st May
U15
Tyrone or Armagh (at least 2 Pitches Required)
TBC
Sat 30th July
U16
Woodlands, Antrim
Antrim, Armagh, Derry, Down, Donegal
U16
Cloghan, Annyalla, Monaghan
Monaghan, Fermanagh, Tyrone, Cavan
Sat 6th August
U14
Owenbeg, Derry
Antrim, Armagh, Derry, Down, Donegal
U14
Lissan, Fermanagh
Monaghan, Fermanagh, Tyrone, Cavan
Sat 27thAugust
U14
National Blitz
TBC
U16
National Blitz
TBC