Recreational Hurling Blitz in Creggan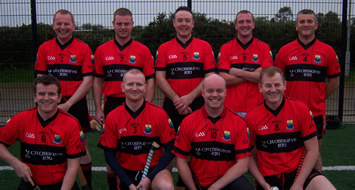 The annual recreational hurling blitz took place at Kickhams Creggan on their 3G pitch on Saturday 1st October, teams involved were Kickhams Creggan, Clooney Gaels and Glen Rovers Armoy.
The majority of players have been involved for the past few years for this event but it was good to see a few new faces on all teams, many players said they had not played since last year's event and were eager to get the games going.
The games as always were played in good spirit with many players showing that they still have what it takes to find the back of the net. This annual event is organised by Ulster GAA regional development officer Shane McCann.
Results:
Creggan 1-8 v Clooney Gaels – 5-2
Glen Rovers 3-6 v Clooney Gaels 4-5
Creggan 2-4 v Glen Rovers 4-6