Sell-out crowd expected for GAA conference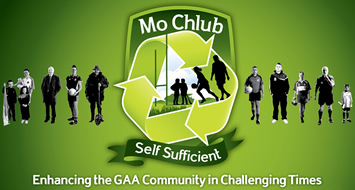 A sell-out crowd will be in Armagh City Hotel on Saturday for the 5th Annual Irish News Ulster GAA Club and Volunteer Conference.
The ever popular Club and Volunteer Conference is a great day out for Gaels across all nine counties of Ulster as it offers an opportunity to hear from much loved GAA players, managers and pundits about issues of the day including the 2011 Club Championships, the important role clubs play within communities, personal experiences and stories, facing financial struggle during recessionary times and much more.
Conference will open with a performance from Ulster Scór na nÓg Champion Sarah McVeigh from the Saul Club in County Down and the All Ireland Dromore Instrumental Group will perform for guests on arrival. This will help showcase the great talents of Gaels competing in the Scór competition which is at the heart of Ulster GAA's cultural activities.
Liam O'Neill who is next in line to be President of GAA will give a keynote address about how he progressed from a dedicated club man to taking over the top post in the Association. His address is expected to inspire Gaels about the important contribution people can make to their area by being involved in their local GAA club.
The 'Ulster GAA Talks Back' session will be hosted by the BBC Blás presenter Lynette Fay and is sure to offer good banter, some controversy and an interesting insight to big issues facing GAA clubs. The panel will be made up of three-time All Ireland Winning Manager Mickey Harte, Tyrone's finest Brian Dooher who has just announced his retirement from county football, Sports Minister Caral Ni Chuillin, former GAA President Peter Quinn and Derry's All Ireland medalist Joe Brolly.
A number of local businesses will exhibit their goods and service at conference and there will be plenty of opportunities for clubs to win special prizes for their clubs including:
• Meal for two, Armagh City Hotel
• Five Live to Play Jerseys, Ulster GAA
• Training Day for your club team at University of Ulster, Bank of Ireland
• Three sets of McKeever County Balls, The GAA Store
• Set of jerseys for your club team, O'Neills
Focus on the day will be the two rounds of workshops which will provide club members with useful information and examples which they will be able to bring back and implement in their own club. Armagh Great Paul McGrane will join Fergal McCormack in delivering 'Saving by good accounting in the GAA Club' which will offer clubs advice and help on how to raise and save money in recessionary times.
Noel McHugh from award winning Killgarry GAA will join John O'Neill from Donaghmore GAA to present useful tips and ideas for 'Enhancing your Place' though good club planning, community enhancement and Club Maith.
Lizanne Frawley from Volunteer Now and former Armagh Captain Jarlath Burns will explore how to 'Recruit, Retain and Value Volunteers' while marketing gurus Brendan Mulgrew and Niall Laird will look at 'Securing Sponsorship, Branding, Marketing and Fundraising'.
As part of Ulster GAA's outreach programme, Rev Norman Hamilton has been invited to give an overview of his view of the GAA and how the GAA impacts on his life. This slot always provides an interesting insight into the views of people from non-GAA backgrounds and is expected to be very well received by club delegates.
Conference will conclude with a short awards ceremony to honour the clubs who have successful achieved Club Maith standard in 2011. Sandra Adair from Volunteer Now will also be officially conferring the 'Investing in Volunteers Standard' to Ulster GAA Council for outstanding practices and promotion of volunteering.
Speaking ahead of conference Ulster GAA President Aogán Ó Fearghail stated, "Gaels from across Ulster are looking forward to this conference which Ulster GAA is running in partnership with the Irish News. Hundreds of club volunteers have already signed up to attend conference and I have no doubt that they will find this conference very enjoyable, interesting and helpful."
The Irish News Ulster GAA Club and Volunteer Conference is now sold out however if anyone is still interested in obtaining a place then they should contact Bernie Fox immediately on 02837521 900 or email conference.ulster@gaa.ie .
Delegates are asked to register on Saturday from 8:45am with conference starting at 9:30am sharp. It will conclude with complimentary lunch at 2:15pm.