Fitness Testing for Performance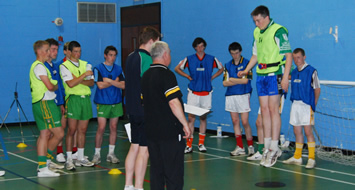 Ulster GAA recently held an elite Fitness Testing seminar with a selection of Inter-County coaches.
The topic for discussion was the use of fitness testing with our inter-county teams, specifically, how we can use fitness testing more effectively to improve potential for performance.
During the session the group discussed the use of fitness testing in professional sports teams, including testimonials from professionals working in soccer, Australian Rules football, Rugby Union and NBA Basketball teams.
We investigated issues specific to testing in Gaelic games, the selection of tests and the need for a 'joined up' approach throughout the province.
This article summarises the main points, and while there are no easy solutions the session did allow us to propose a way forward for ongoing fitness testing / progression monitoring within the GAA in Ulster.
Related:
– Fitness Testing for Performance Article