Hundreds of children participate in O'Neills Feile Uladh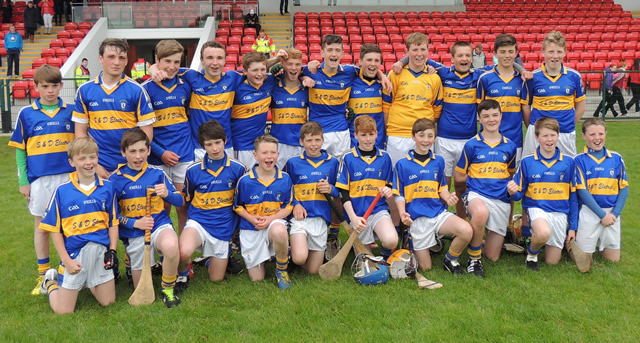 Ulster GAA President Martin McAviney has hailed the 2013 O'Neills Feile Uladh as a "huge success which showcases the young talent and interest in hurling and camogie across Ulster."
In its 13th year, Feile Uladh took place over the weekend with hundreds of children from 76 clubs participating (51 hurling clubs and 25 Camogie clubs).  The finals were held in Owenbeg, Derry's Centre of Excellence.
Speaking after the event Ulster GAA President Martin McAviney said, "It's been another bumper year for Feile Uladh and something I love to be involved in.  To see the excitement, determination and teamwork of young hurlers and camogs is good for the soul.  It bodes well for the future of hurling in Ulster.
"This is a major event in the Ulster GAA calendar as it involves so many children and so many clubs.  I thank all those involved in Feile Uladh, especially the host clubs.  I warmly congratulate Rossa, Portaferry, St Enda's, Carrick Emmets, Lavey & Eoghan Rua Coleraine on lifting the 2013 Feile Uladh titles."
Ulster Camogie President Kathleen Woods said, "Feile Uladh is a huge occasion for us in Ulster Camogie. It provides a great platform for these young players to test their skills against girls from counties they would not usually get a chance to compete against. We would like to thank all clubs, especially host clubs for their co-operation and help in running this event. I would like to warmly congratulate all winners but also all players who took part in making Feile Uladh such a special occasion on the camogie calendar."
Pictured are Division 1 Hurling champions O'Donovan Rossa and the Division 1 Camogie winners McQuillans Ballycastle.
Related:
– Feile Uladh 2013 Hurling Results
– Feile Uladh 2013 Camogie Results