Farm Families Health Checks Programme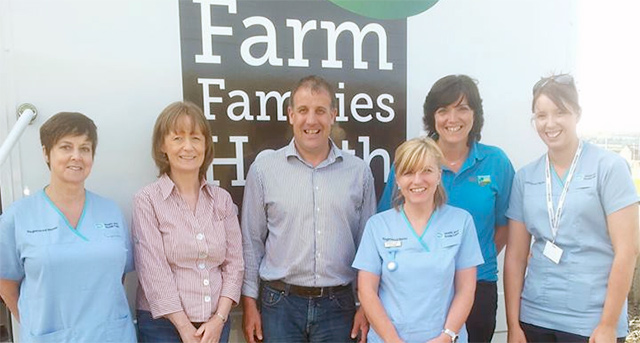 Oisín CLG Glenariffe availed of an opportunity to have the Farm Families Health Checks Programme visit their Marquee weekend on Saturday 13th July. The Farm Families Health Checks Programme is a one-stop mobile facility offering free health assessments and advice tailored specifically for farmers and their families. The health checks can be completed quickly and offer a good indicator of health, including risk of heart disease, early detection of diabetes and emotional health and well-being. The programme has been visiting local farmers' markets and rural community events since it's inception in 2012 and the opportunity was extended via Ulster GAA to clubs to apply to host the service.
Oisín's were successful in their submission and 33 members of the GAA and wider community were seen by the nursing staff, exceeding the numbers normally checked out by the service. The feedback to the visit was hugely positive, with the lack of waiting times and the familiar surroundings noted as being preferable to the local health centre!
Ulster GAA extends it's thanks to the committee and membership of Oisíns Glenariffe for facilitating this visit, and to DARD and the PHA staff on board the van and behind the scene for providing the service.