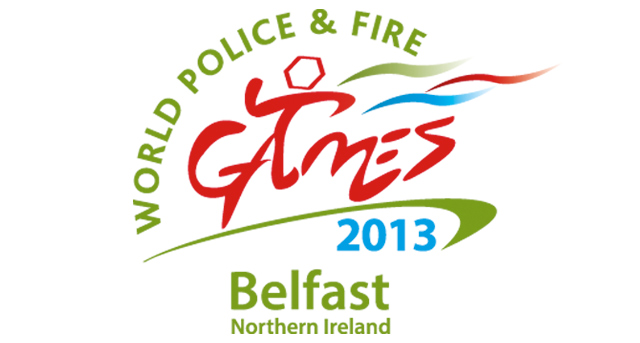 The first Handball event of the World Police and Fire games started on Wednesday with the 1 wall competition being run in the Queens PEC. It was a first for the venue as two new one wall courts have been built through funding from the WPFG, Ulster Council & Queen's University. These courts will now provide a legacy as they will be used by Queens Students and GAA Handball events for many years to come.
On the playing side Irish players struggled to cope with a strong team from Mexico, with Meath's Tom Sheridan faring best when finishing runner up in the Mens Singles to Mexico's Jorge Alcantara in straight games.
Alcantara was back in Gold later that day when he teamed up with Alejandro Guzman to defeat countrymen Cruz Marquez and Centeno Alvaro in a closely fought mens doubles.
There was some Irish success though with Monaghan's Connor McDonnell taking Gold in the masters singles from Spain's Luis Viltro; while the mens Division 2 singles was an all Irish affair with all three medals on offer staying in Ireland. Anthony Donnelly from limerick taking gold, with Desi O'Dowd and Colm Gregan taking silver and Bronze respectively.
The action now moves to the 4 wall 40x 20 courts on Friday when the locals are expected to turn the tide once back in their preferred code.
Full results of the 1 Wall Handball are as follows:
Singles
Gold – Jorge Alcantara, Mexico
Silver – Tom Sheridan, Ireland
Bronze – Ander Momoitio Astorkia
Division 2 Singles
Gold – Antony Donnelly, Ireland
silver – Desmond O'Dowd, Ireland
Bronze – Colm Gregan, Ireland
Doubles
Gold – J.Alcantara, A.Guzman, Mexico
Silver – C.Marquez, C.Alvaro, Mexico
Bronze – T.Sheridan, C. McDonnell, Ireland
Masters Doubles
Gold – C. McDonald, Ireland
Silver – L. Teruel Viltro, Spain
Bronze – G. Coleman, Ireland