On the ball with Fundraising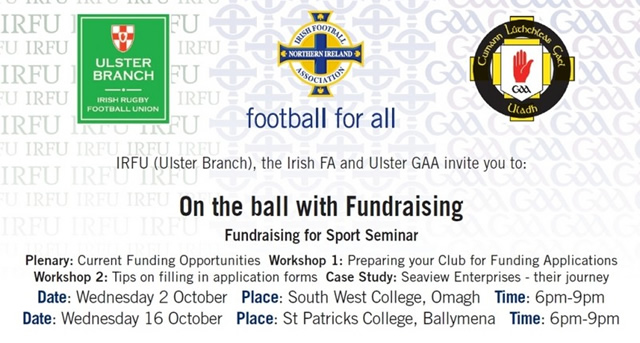 Ulster GAA in partnership with IFA and IRFU (Ulster Branch), through their Sport in the Community programme, are delighted to be hosting 2 FREE seminars which will focus on Fundraising.
The seminars will highlight current funding streams, and workshops will provide practical help on Club Planning and Filling in Funding applications.  Seaview Enterprises will share their story of partnership working, club planning and their experience of various funding streams.
The events will take place in South West College, Omagh on 2 October, and in St Patrick's College, Ballymena on 16 October, from 6-9pm.
Spaces are limited and will be allocated to clubs on a first come first served basis.