Club Heroes to tell their stories at Volunteer Conference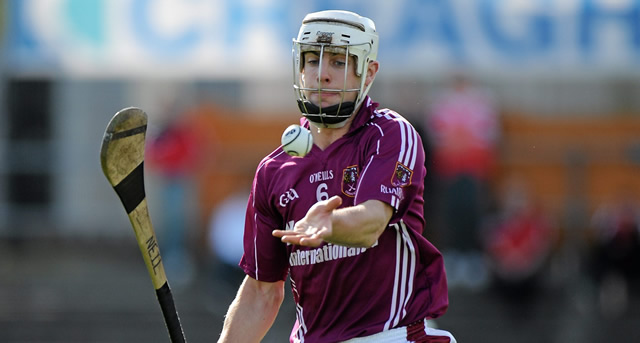 The 2013 Irish News Ulster GAA Volunteer Conference – Club Together will bring together high-profiled Gaels from clubs across Ulster to tell how their clubs have been so successful, both on and off the pitch.  Their stories are expected to inspire club delegates attending the Club Together Conference and provide some practical tips on how all clubs can improve.
The Club Together Conference will take place on Saturday 9th November 2013 in the Glenavon House Hotel, Cookstown.
The Club Gathering session will be a key highlight of the conference which is expected to sell out.  Master of Ceremonies is well-known GAA commentator Austin O'Callaghan who will undoubtedly receive a warm welcome back to Ulster since announcing his retirement from the BBC Championship Programme.  Austin, with his strong GAA background will encourage good banter between the GAA heroes who we have all come to love.
Tony Scullion is no stranger to Ulster as one of Ulster's finest coaches, working alongside Joe Kernan with the Ulster team and most recently being a selector for the successful Ireland International Rules side.  All Ireland Derry Star Scullion is a proud club man hailing from Ballinascreen.  'The Scud' is expected to bring humour to the Club Gathering but his message will be strong, especially around his experience being part of an integrated club – where all codes operate under the one banner.
Antrim Hurler Neil McManus will bring the hurling perspective as he will talk about why club is so important to the County hurler.  The Cushendall player will speak passionately about the importance of encouraging young people at club and school level.
Camog Fionnuala Carr from the famed Clonduff Club will show how her club keeps standards high as an award winning Club Maith Club and how the Club Maith has developed the club and all codes.
Award winning Tyrone Ladies Gaelic Star Gemma Begley will tell how things are done in her native Carrickmore, an integrated club.  She will also talk about what it means to wear the Tyrone and Carrickmore Jerseys and why it is so important that the GAA embraces all codes and provides opportunities for female members at all levels.
The Club Gathering Session is expected to be interactive, with club delegates having the opportunity to put questions to the panel and promises to be an enthralling discussion with Club stars who have excelled.
Discussion will continue in each of the workshops around integration, club finances, profiling your club through social media networks, tackling mental health, promoting culture and heritage and recruiting volunteers.
Places for this conference are filling up fast and clubs and interested individuals should secure their place today by contacting Fionntan O'Dowd in Ulster GAA at 028 37517 180 or emailing conference.ulster@gaa.ie Delegation fee is £15/€18 per person or clubs can avail of the limited offer to bring 5 delegates for the price of 4 that's £60/€72 for a carload, available until close of business on Friday 1st November.  Delegate fee include: Admission into conference, free copy of the Irish News, specially commissioned Ulster GAA gift, Lunch and healthy refreshments throughout the day.
The conference will also include an exhibition area where local businesses and organisations will showcase their products and services targeted at GAA clubs.  There are still a very limited number of exhibition stalls available and any business interested in exhibiting at conference are asked to contact Donal McAnallen immediately on 028 37517 180 or email donal.mcanallen.ulster@gaa.ie