Launch of GAA Coach & Volunteer Programme 2013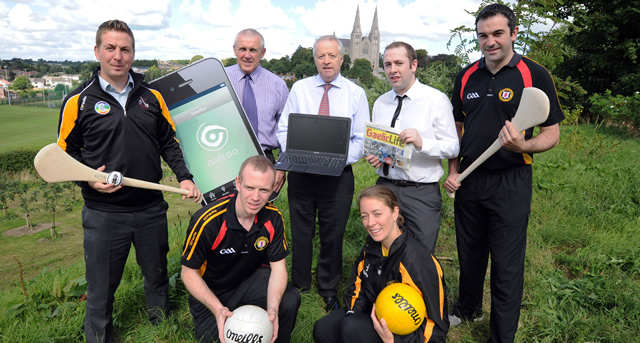 Ulster GAA, in association with Gaelic Life, have launched their 2013 Coach and Volunteer Development Programme.
The Gaelic Life Ulster GAA Coach and Volunteer Development Programme is run annually for GAA members across all nine counties of Ulster and contains many courses, seminars, conferences and events to help develop GAA volunteers' skills and knowledge. The courses are open to any GAA volunteer from across all codes and are targeted for coaches, players and team mentors, games development officers and those in club governance roles. All courses are free at the point of entry and are delivered by Ulster GAA tutors with expertise and experience.
Speaking at the launch Ulster GAA President Martin McAviney said, "The Gaelic Life Ulster GAA Coach and Volunteer Development Programme has delivered courses to thousands of GAA volunteers across Ulster over the years and we hope 2013 will be another bumper year. There is a wide variety of courses for the development of coaches and those in governance roles. Many of these courses are extremely interesting and in high demand and Ulster GAA is proud to be able to deliver such a wide ranging programme free-of-charge for our volunteers. All our courses and programmes are open to GAA volunteers across all codes and we are delighted in addition to this to have a number of specific courses for Ladies Gaelic and Camogie."
Niall McCoy from Gaelic Life said, "Gaelic Life is proud to be associated with this important Programme which helps develop GAA grassroot volunteers to build our Association strong. Volunteers are the lifeblood of the GAA and its good to see Ulster GAA focusing on developing the skills and knowledge of the volunteer base."
The Gaelic Life Ulster GAA Coach and Volunteer Development Programme will be promoted weekly in the Gaelic Life, Irish News on Tuesdays, Ulster GAA website calendar and the GaelGo app (which is free to download onto your mobile phone at http://gaelgoapp.com
Photo Caption: Ulster GAA President Martin McAviney launches 2013 Gaelic Life Ulster GAA Coach and Volunteer Development Programme, pictured with L to R: Ciaran Kearney (Ulster Camogie), Eugene Young (Ulster GAA), Niall McCoy (Gaelic Life), Ryan Mellon (Ulster GAA) and front row Fionntan O'Dowd (Ulster GAA) and Sheena Kelly (Ulster Ladies Gaelic)