NWP Recycling Ulster Camogie Club Finals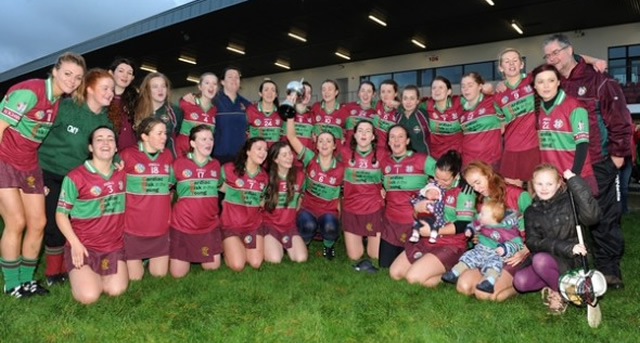 NWP Recycling Ulster Senior Club Championship Final:
Eoghan Rua Coleraine 4-10 O'Donovan Rossa Belfast 0-3
Ulster's two leading clubs over the past five years clashed in the NWP Recycling Ulster Senior Club Championship Final in Owenbeg as Eoghan Rua of Coleraine produced a fantastic display to over power Antrim kingpins O'Donovan Rossa. From the off Eoghan Rua showcased superb stickwork and intensity which Rossa were unable to match.
Eoghan Rua were clear winners in this game which finished 4-10 to 0-03 against a much changed Rossa side who were missing many players from their last number of campaigns. Eoghan Rua who won back to back All-Ireland Intermediate Championships in 2010 and 2011 will now go into their first All-Ireland Senior Championship Semi-Final. Eoghan Rua manager Joe Passmore was quick to pay tribute to Rossa:
"We played very well today, probably as well as we have done all year and we worked towards peaking at this time. Rossa set the benchmark for Ulster Camogie and they have quality players throughout their squad. If you want to win an Ulster title you'd love to do it against Rossa."
Eoghan Rua captain Méabh McGoldrick also echoed those sentiments of Passmore and said how being underdogs for once in an Ulster Championship game benefited her side.
"We are really pleased with that victory today. Even though we have won Intermediate titles we always felt we could compete at Senior level. Now playing in Senior is great for ourselves and now we know we can compete at this level. Rossa represented Ulster with a lot of distinction for a good number of years and we were coming into the game as underdogs due to the Rossa reputation and it was easy for us to come our very hungry as we haven't played at this level. We had a bit of freedom there and all the girls were really up for it and we were relaxed as the pressure was of a bit."
Eoghan Rua can now go into the another winter training camp but this time it is with a difference Joe Passmore now has to prepare his side for sterner opposition to what they have ever faced before.
"We'll enjoy this Senior Championship before looking towards All-Ireland. We will be playing the Munster Champions which will be a whole new ball game. We'll take a few weeks break but we have an idea of the programme of how to do things but I'll speak to some others who have been in this situation also who have played senior level and we'll get in as many games as we can before our Semi-Final."
—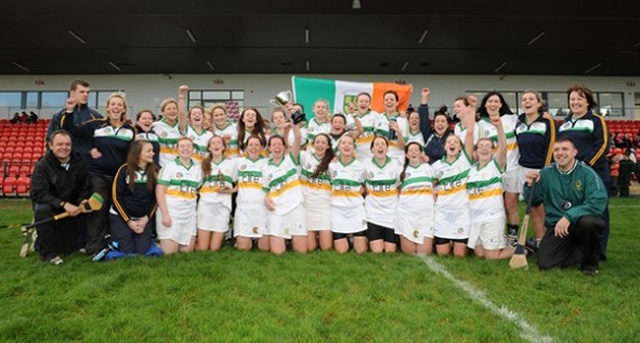 NWP Recycling Ulster Intermediate Club Championship Final:
Liatroim Fontenoys 2-05 Eglish 1-06
Liatroim Fonetenoys secured NWP Recycling Ulster Intermediate Club Championship at Owenbeg as they came from behind with two late goals to defeat a distraught Eglish side who saw another Ulster Final slip from their grasp. Eglish were playing the better Camogie in the first half but only found themselves one point ahead at the half. When Julie Lagan scored a second half goal Eglish must have thought their five point lead would have banished the ghosts of losing the 2012 final to Ballycran at the death.
It was late heartbreak for Eglish as a goal from Liatroim full forward Grainne Kelly inspired a comeback for Liatroim. Liatroim Manager Declan Burns was quick to acknowledge that his side may have stole victory over Eglish who had played the better Camogie for much of the game:
"It was a very tough game – we have to pay respects to Eglish for making it a right battle. It will be tough for Eglish after losing late on last year as I suppose we kind of robbed them with a couple of late goals but our team showed great desire to fight for the win. It was a difficult game in touch conditions, a bit of a war of attrition out there with two very committed teams. Eglish were sharper than us in the first half and I suppose we done well to go in at the break only one point down. Eglish were a lot hungrier than us in the first half and showed more passion. At half time we asked the girls to up the ante which they did. We went 5 points down and got a couple of fortuitous goals. We didn't let Eglish clear the ball and put in a lot of blocks and that led to a bit of panic and the ball broke kindly for us to finish."
Those two Liatroim goals meant that in the last seven minutes Eglish were going all out to get a late winner which they fought so hard for. Liatroim captain Lisa McAliskey was quick to praise her defence for keep Eglish at bay in those tense moments.
"We went 5 points down but the girls had a never say die attitude and kept battling away. We got the two goals and luck maybe went in our way. We felt every bit of the pressure from Eglish at the end of the game. Our defence was immense and the midfield supported us well. We held out well and everything that came our way we managed to clear."
Liatroim will go on now to an All-Ireland Intermediate Semi-Final against Munster opposition once the celebrations are over and Lisa is looking forward to that prospect after capping of Liatroim's 125 year celebrations in style.
"There'll be plenty of celebrations this week and then after that we'll knuckle down and get back to training and there's no reason why we can't give this All-Ireland a good rattle. Our goal at the start of the year was to win the Down Championship and take everything else as it comes. We'll look forward to an All-Ireland campaign when it comes."
—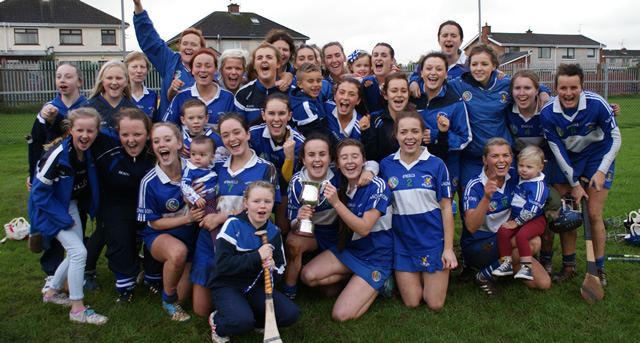 NWP Recycling Ulster Junior Club Championship Final:
St Johns 2-12 Bredagh 1-05
St John's beat Belfast rivals Bredagh in the NWP Recycling Ulster Intermediate Championship Final on Sunday 20th October in Clann Eireann Lurgan. The west Belfast side were convincing winners on the day defeating southsiders Bredagh by 2-12 to 1-05 to advance to the All-Ireland Junior Club Championship Semi-Final on November 10th where they will face Munster opposition.
St John's manager Malachy McToal played tribute to his team and now turns his attention to that Semi-Final in a couple of weeks.
"We had a lot of work to do to gain the win, the girls fought hard and Bredagh put it up to us there but we are totally delighted. The next step is an All-Ireland Semi-Final which will be a different class of a game. We have the Munster champions on 10th November which will be tough. We have a great squad with youth and experience and this year has worked out well for us. We have a lot of young players to spring from the bench also and that keeps everyone on their toes."
—
NWP Recycling Bridie McMenamin Shield Final:
Clontibret 3-12 Loughgiel 3-03
Clontibret defeated Loughgiel Shamrocks in the NWP Recycling Bridie McMenamin Shield Final after a tough battle in the first half. Clontibret emerged victorious on a scoreline of 3-12 to 3-03. The Monaghan Champions produced a great second half performance after what manager Geraldine Clarke called a 'nervous' first half.
"I am delighted and relieved to get the win. The first half was touch and go and at half time we got the girls settled. They were very nervous going into the game and it was simple things that were letting us down. Once we got the simple things right we were able to improve. We struggled to get ball into our forward line in the first half and that was due to the strong Loughgiel defence although I think we were playing too deep and making those errors."