On the Ball with Fundraising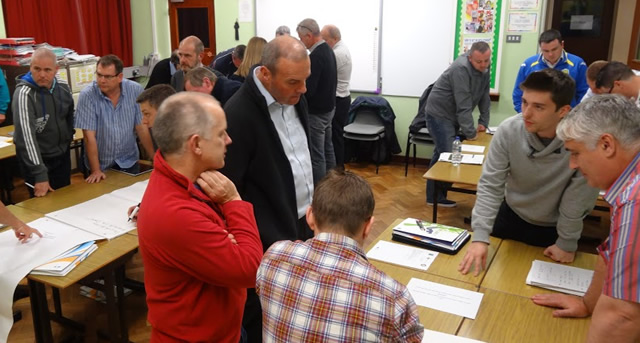 Ulster GAA, the Irish Football Association, and IRFU (Ulster Branch) came together recently to host their 'On the Ball with Fundraising' Training for clubs. Over 65 volunteers from 40 clubs across the three codes attended the training that took place in Omagh and Ballymena.
The joint training is part of the DSD funded Sport in the Community programme that is managed by the three associations.
Ulster GAA President Martin McAviney said "Fundraising has long been an important activity for GAA Clubs. As Clubs continue to develop their facilities and provide opportunities for Gaelic games to be played in their local communities, there are ever increasing demands on Club ?nances. It is hoped that this training will build the capacity of the club volunteers enabling them to make more effective applications, and highlight the benefits of partnership work and collaboration with other sports and community service providers".
Charity Bank, Lloyds TSB Foundation and BT My Donate provided information on fundraising opportunities and initiatives, and Sport NI and Community Foundation NI hosted workshops on preparing your clubs for funding; and tips on filling in application forms. Bernard Thompson from Seaview Enterprises gave an insightful case study into their fundraising journey.
Further training and support around fundraising and other club development needs will continue through the Ulster GAA Volunteer Development Programme at the start of 2014.