Secure your place for 'Club Together' Conference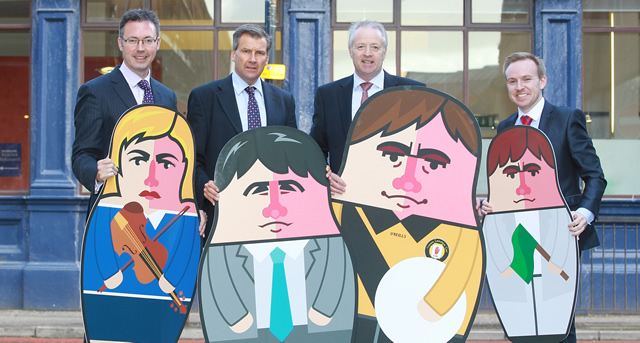 Registration has now opened for the 2013 Irish News Ulster GAA Volunteer Conference – 'Club Together' which will take place on Saturday 9th November 2013 in the Glenavon Hotel, Cookstown from 8:30am-3:30pm.
A full house is expected as club volunteers converge in Cookstown for the popular conference which is targeted at club volunteers involved in governance roles, including: Chairpersons, Secretaries, Treasurers, PROs and all those involved in Club and County committees. The conference hopes to attract volunteers across all codes including camogie, Ladies Gaelic, Rounders and handball members to emphasis Ulster Club Together ethos.
Clubs and GAA volunteers are urged to register early to avoid disappointment as places will be reserved on a first come, first served basis. Registration is £15/€18 per person and Ulster GAA are running a special discount for the first 100 people to register with a club offer of 5 delegates for the price of 4 priced at £60/€72.
To register simply email conference.ulster@gaa.ie or phone Fionntan O'Dowd at (028) 3751 7180.
Any business wishing to exhibit their goods and services at the conference should contact Donal McAnallen by phoning (028) 3751 7180.
Related:
– Irish News Ulster GAA Volunteer Conference Booking Form 2013