2014 Dr McKenna Cup Groups Draw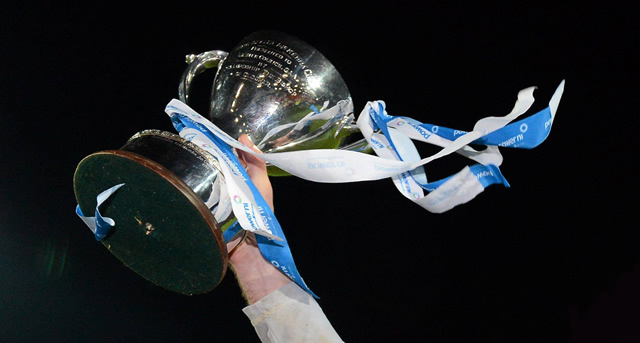 The draw has taken place for the groups for the 2014 Dr McKenna Cup.
Section A: QUB, Donegal, Tyrone, Armagh
Section B: St Mary's UCB, Fermanagh, Monaghan, Derry
Section C: UUJ, Down, Antrim, Cavan
The competition fixtures will be finalised at a meeting of Comhairle Uladh CCC on Thursday 21st November, with the games taking place on the following dates:
Sunday 5th January: Round 1
Sunday 12th January: Round 2
Wednesday 15th January: Round 3
Sunday 19th January: Semi Finals
Section B Winners v Section A Winners
Best Runners Up v Section C Winners
Saturday 25th January: Final
Ulster GAA will once again be selling a limited number of competition tickets for the 2014 Dr McKenna Cup which will permit you access to Round 1, Round 2 and Round 3 games involving your team, both semi finals and the final for just £20/€25… that's a potential saving of over 60%!
For all information relating to the 2014 Dr McKenna Cup, view www.ulster.gaa.ie/mckennacup2014/
Ulster GAA also confirmed that Ulster Inter-Provincial Joe Kernan will serve as a mediator for any player disputes in the competition.