Clubs aim for Ulster Glory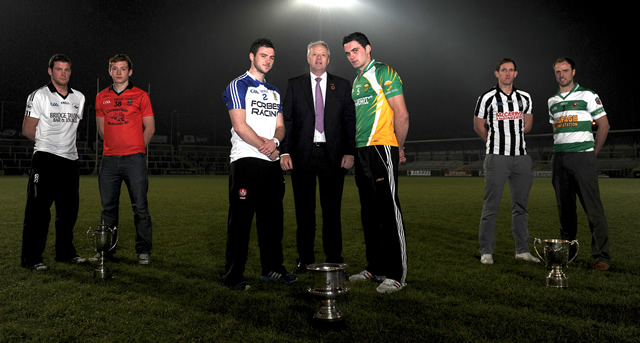 This weekend will see Ulster's finest clubs compete in the AIB Ulster Club Football Championship Finals across Junior, Intermediate and Senior levels.
On Saturday evening the Athletic Grounds in Armagh will set the scene for a spectacular double header with Emyvale (Muineachán) up against Killeeshil (Tír Eoghain) at 6.00pm in the Ulster Junior Final. This will be followed by the Ulster Intermediate Clash between Eskra (Tír Eoghain) against Truagh (Muineachán) at 7.45pm.
On Sunday, the focus will be the 2013 Ulster Senior Club Final with Ballinderry (Doire) up against Glenswilly (Dún na nGall) at Healy Park, Omagh, with throw-in at 3.00pm.
Show your support for your team and enjoy the added bonus that approximately 50% of gate receipts from each Ulster GAA Club Championship fixture goes directly back to the participating Clubs.
AIB Ulster GAA Club Championship Football Finals
Saturday 30th November
AIB Ulster GAA Junior Football Club Final (6.00pm)
Emyvale (Monaghan) v Killeeshil (Tyrone) at the Athletic Grounds, Armagh
AIB Ulster GAA Intermediate Football Club Final (7.45pm)
Truagh (Monaghan) v Eskra (Tyrone) at the Athletic Grounds, Armagh
Sunday 1st December
AIB Ulster GAA Senior Football Club Final (3.00pm)
Ballinderry (Derry) v Glenswilly (Donegal) at Healy Park, Omagh]
For all you need to know on the 2013 AIB Ulster Club Championships, view www.ulster.gaa.ie/clubchampionships2013