OCN Level 3 Accredited Programmes Graduation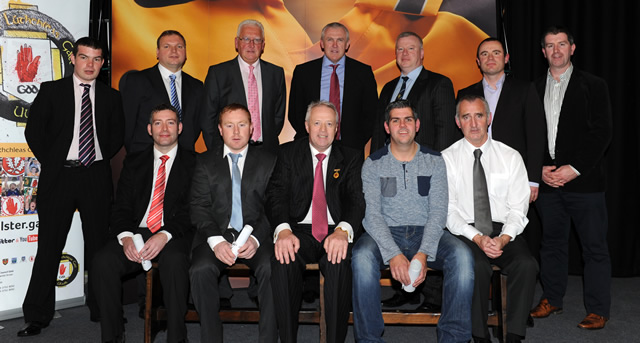 Ulster GAA has marked the completion of a number of OCN accredited coaching courses with a graduation ceremony, which was held at Navan Fort in Armagh.
This is the second such event and Ulster President Martin McAviney, who was on hand to present the successful coaches with their certificates, commented on the huge amount of time and effort that each coach had put in to achieve their qualification. Martin also thanked the dedication of the coaches' partners who provided valuable support to the coaches throughout the duration of the courses.
Coaches graduated from the OCN Level 3 GAA Diploma courses in:
• Performance Coaching for Gaelic Sports;
• Management in Gaelic Sports; and
• Analysing Performance in Gaelic Sports
Ulster GAA is indebted to the Open College Network NI, who have helped us to develop the courses and to gain accreditation on the National Qualifications Framework. Thanks are also due to the Southern Regional College and the schools that embraced the Analysing Performance in Gaelic Sports Course, which was run at St Patrick's College, Cavan, St Macartan's College, Monaghan and Colaiste Ailagh, St Eunan's and Errigal College, Letterkenny, Donegal.
One coach who needs particular praise is Barry Mc Laughlin who despite the heavy workload and the work with his club was able to complete both the Management and Performance Coaching courses at the same time.
The courses are now being delivered in South West College, Letterkenny IT and a wide group of post primary schools throughout the province.