Three Governing Bodies to Host Conference on Sport and Reconciliation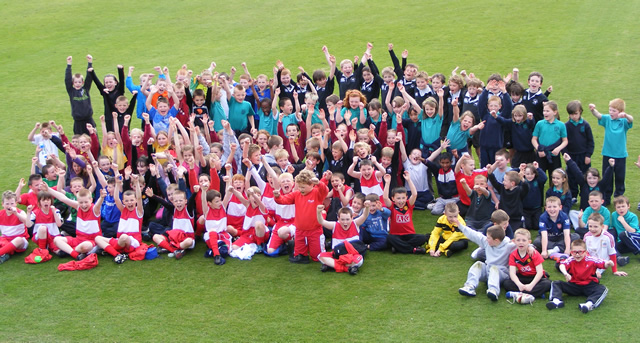 On the fringes of next week's (Friday 8th November) plenary of the North South Ministerial Council in Armagh, the three largest governing bodies for Sport – Ulster GAA, IRFU (Ulster Branch) and the Irish FA – will host a special conference on Sport and Reconciliation in the Market Place Theatre, Armagh.
The governing bodies have established a close working relationship over the past few years that involves working together on a range of initiatives, most notably cross community engagement. This work will be showcased at the conference which will also have a significant academic input outlining the role that Sport played in the Peace Process as well as highlighting its ongoing significant contribution to the economy and community cohesion. There will also be Ministerial input into the conference.
Ulster GAA Chief Executive Officer Dr. Danny Murphy said, "It is timely that the three largest governing bodies of sport host a conference on the topic of Reconciliation while Dr. Richard Haass and the panel of parties are in negotiations to deal with some of the outstanding issues regarding the peace process. The three governing bodies have played a significant and important role in promoting respect and community cohesion and it is fitting that this conference is being hosted on the fringes of the NSMC plenary."
Irish FA Chief Executive Officer Patrick Nelson said: "The conference is a wonderful opportunity for sport to showcase its social and economic impact, as well as its contribution to the wider Peace Process."
The Irish Rugby Football Union (Ulster Branch) President John Robinson said, "IRFU (Ulster Branch) is delighted to continue working with Ulster GAA, the Irish FA and government ministers in actively promoting sport throughout the community. We believe passionately that sport can make a real difference to building peace, understanding and a better future for all. This conference is yet another important step in our progress and will spur us on to making even greater efforts."
For Press Enquires please contact:
Ryan Feeney, Ulster GAA
Neil Brittain, IRFU (Ulster Branch)
Heather Wright, Irish FA 02890 669458