Contractor appointed for Casement Park Redevelopment Project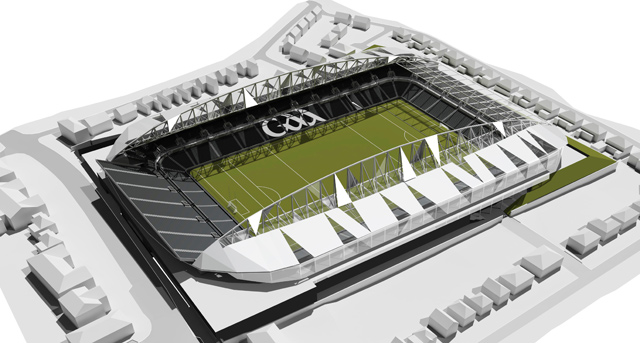 Ulster GAA are pleased to announce the appointment of Heron Buckingham's JV as the contractor (Integrated Supply Team) for the Casement Park Redevelopment Project.
Heron Buckingham's JV is a consortium lead by County Derry based Developer's Heron Bros supported by Stadium Development specialists the Buckingham Group who have developed similar sized projects in Britain in recent years at MK Dons (London) and Brighton & Hove Albion FC.
Welcoming the appointment, Chairman of the Stadium Project Board and Ulster GAA SRO Tom Daly commented:
"We welcome the appointment of Herron Buckingham JV as the contractor. This is another significant milestone in the ongoing Casement Park redevelopment project which is again welcome after yesterday's planning approval. The new contact will see the GAA and NI Executive investment create significant employment opportunities and we look forward to more progress in the New Year."
Dr. Danny Murphy, Ulster GAA Provincial Director and Ulster GAA IDM, highlighted that Community Engagement will remain at the core of the next phase of the project development:
"We are very pleased that HBJV have committed to a meaningful community engagement programme in partnership with the Ulster GAA during construction. This will be a continuation of our work over the last 20 months and will see the project leaving a fitting legacy that the entire community can share in and benefit from."  
Damian Heron, Group Managing Director of Draperstown based contractor Heron Bros. Ltd and Mike Kempley, Group Managing Director of Stowe based Buckingham Group have released the following statement following the award of the new Casement Park stadium in Belfast:
"The Heron-Buckingham Joint Venture are delighted in having been chosen as the contractor for the new 38,000 all seater Casement Park stadium in Belfast. We look forward to delivering this fantastic project in conjunction with the Stadium Project Board of the Ulster GAA, DCAL and the design team in the months ahead, and to working very closely with the local community and the local supply chain in it's delivery."
There will be no further comment until the New Year.
Notes:
1. Heron Bros Ltd are a family owned contractor based in Draperstown with over 200 employees and have worked throughout Northern Ireland and Ireland, Scotland, England and Wales since 1956. The Heron Group also has extensive interests in quarrying, builder's merchants, timber window manufacturing, property development and renewable energy. (www.heronbros.com)
2. Buckingham Group Contracting Ltd is an owner-managed, multi-disciplinary contractor. Operating from its Head Office near Silverstone, plus regional offices in Warrington and Bristol, they bring more than 55 years of experience to Public and Private Sector Clients throughout England and Wales. Buckingham Group provides a range of stand-alone or fully integrated services in Building, Civil Engineering, Demolition, Land Remediation/Restoration, Facilities Management, Sports & Leisure, and Rail. (www.buckinghamgroup.co.uk)