Seasons Greetings from Ulster GAA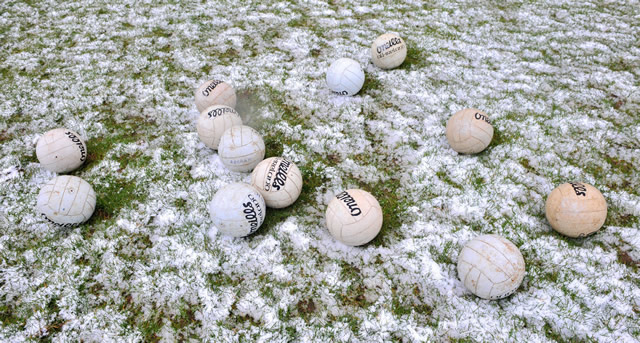 On behalf of Ulster GAA, President Martin McAviney has expressed his good wishes to Gaels across Ulster for the Festive Period:
"I would like to send Christmas greetings to all our members and supporters and wish you a happy Christmas and peaceful New Year. Nollaig faoi shéan is faoi mhaise.
Thank you for all your support throughout 2013 and we look forward to another fantastic year on the Gaelic fields, which begins in earnest with the Power NI Dr McKenna Cup on Sunday 5th January.
Go mbeirimid go léir beo ar an am seo arís."
The Ulster GAA Offices will close at 1pm on Monday 23rd December, and will re-open on Thursday 2nd January 2014.
For fixtures and ticketing information for the Power NI Dr McKenna Cup view www.ulster.gaa.ie/mckennacup2014