Ulster GAA Hurling Development Report 2013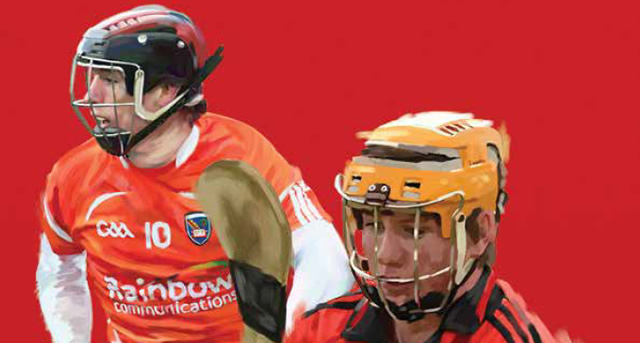 Michael Hasson, Chairman of the Ulster Hurling Development Committee, has released his report for the Ulster Convention. A summary of this report is outlined below:
Hurling development within Ulster continues to be a challenge, one of our immediate challenges is to increase the number of club games we play. Hurling has to be played in the spring and summer months and on a regular basis if the standard of hurling is to reach higher levels in future years. Some of the hurling initiatives over this past year include:
Ulster Minor Hurling League
The Ulster Minor Hurling League in 2014 will again all nine Ulster counties across two divisions and will include Louth as a new initiative.
Development Squads
In 2013, County Development Squad blitz competitions were held at Under 14 and Under 16 levels. Our counties continue to put a lot of effort into this area of development, however in some cases the number of players is low and there is a struggle to maintain teams in certain age groups. Blitz competitions were also held during this past year.
Under 16 Elite Camp
The annual Under 16 residential 'Elite Camp' was once again held at the University of Ulster at Jordanstown. In total 45 young hurlers from across Ulster attended the camp. The camp lasted two days and the players were treated to an intensive programme of hurling developmental games and skill development challenges.
Poc Fada
After seven years of Póc Fada competitions bathed in sunshine, the O'Neill's Póc Fada Uladh event went ahead on Divis Mountain on Friday 21st July 2013. After a terrific battle Derry Champion Sean McBride, from the Ballinascreen club powered his way to victory with a narrow winning margin over Tyrone's Patrick McKillion.
Feile Uladh 2013
County Derry provided their excellent facilities at Owenbeg for the 10 finals. Feile Uladh 2013 was a huge success with parents and management teams full of praise for the weekend event and also the venue for the finals.In Limerick over the National Feíle na nGael weekend many notable performances took place with O'Donovan's Rossa wining Division Two, St.Colm's Ballinascreen winning Division Three in a most disciplined performance in the final, Buncranna's two point defeat in the Division Four final and Monaghan Harp's win over Lisbellaw in Division Five, all augur well for the future.
Colleges Hurling
Ulster hurling staff were instrumental in assisting the amalgamated college teams in Down, Belfast and Tyrone and in 2013 these teams have continued to play in the Ulster College's Mageean and Casement Cups. A further development of this initiative saw the formation of an Ulster Schools team to compete in the All-Ireland Colleges 'A' Championship. The initiative proved to be a success despite the team coming up just short, being piped by a late winning point by Connacht Mercy Colleges in the All-Ireland Quarter Final on a 2-12 to 1-14 score line.
Ulster Senior Hurling Tain Hurling League
My two predecessors noted the need to significantly increase the number of hurling games we play at club level in order to make sustained progress in National Competitions. Our HDC have again proposed an Ulster Hurling Club League. On this occasion this league will cater for all clubs except those who opt for the Antrim leagues. It will aslo facilitate five clubs from County Louth. The league will be played during the late spring to early summer and is likely to be based on an 12 team league played on a single round basis giving 10 games per club. The full co-operation of the participating clubs and counties is required to ensure the success of this league.
Conclusion
In an overall context Ulster Hurling has made progress during 2013:
Down's achievement in winning the Christy Ring Cup; Donegal's win in the Nicky Rackard Cup;. Robert Emmett's Slaughtneil performance in the Club final against Shamrock's Loughgiel; An Ulster Schools team being competitive in the All-Ireland Colleges 'A' Championship; Antrim's win against Wexford in the All-Ireland U21 Hurling Semi Final; The success of Ulster teams at the National Feile na nGael in Limerick; The ever increasing activity at juvenile level including the indoor opportunities.
Micheál Ó hOsain
Cathaoirleach, Tuarascáil an Choiste Forbairt Iomána
Related:
– Ulster Hurling Development Committee Report to the Ulster Convention