Live to Play Primary School Colouring Competition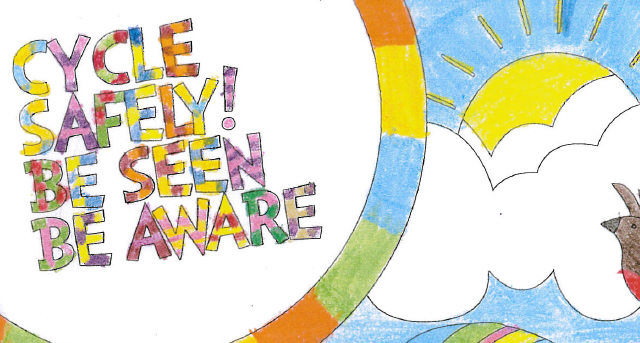 Ulster GAA continue to receive valuable funding from the Department of the Environment Road Safety Grants administered through the Community Transport Association. This funding enables Ulster GAA to continue important work relating to road safety awareness under the banner of Live To Play.
Each year Ulster GAA through their Live To Play programme roll-out a Primary School Colouring Competition to help raise awareness of staying safe on the road for primary school children. In the past this has seen children being encouraged to "Stay Safe, Be Seen" by encouraging the use of reflective garments, cycling gear and so forth. In 2012 high-profile GAA Players and Managers gave of their time to speak candidly about the devastating effects of road death and serious injury to families, friends, clubs and communities.
This year an Interactive Learning Tool has been developed along with a new Kids Zone section within the Live To Play website https://ulster.gaa.ie/livetoplay/kids-zone/
Although this year's competition has now closed the Interactive Learning Tool remains accessible to teachers and pupils wishing to learn more about road safety. The newly created Kids Zone is comprised of child-friendly characters which reinforce positive safety messages for children. The interactive games are a fun way in which to educate children, encouraging them to be a positive "voice in the car" which has been shown to promote safe road use by adults!
The Interactive Learning Tool has proven to be a valuable resource for teachers, and feedback has been very positive. One teacher commented; "the important road safety messages are evident throughout…Illustrations and colours are bright and attractive and I know the children in my school will enjoy taking part in this fun learning experience".
18 winning entries have been selected by Ulster GAA and over 480 lucky classmates will receive their O'Neills Live To Play backpacks in the coming weeks. Ulster GAA would like to thank all pupils and teachers for taking time to enter the Colouring Competition; the standard of which was very high.
Live To Play will feature at a Road Safety Showcase Event taking place at Tyrone GAA Centre of Excellence, Garvaghey on Thursday 20th March.