Táin Ulster Senior Club Hurling League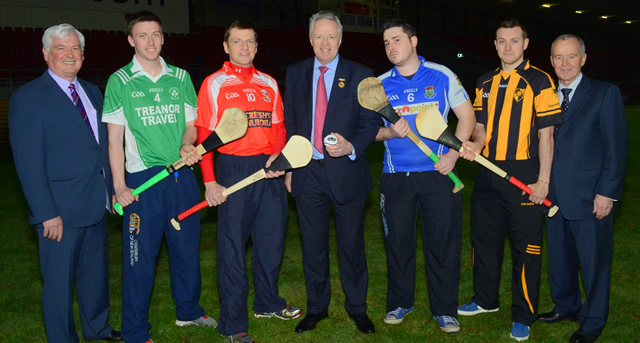 Last weekend saw the start of the newly revamped Táin Ulster Senior Club Hurling League. Following a couple of years of being run off as a preseason competition, Ulster GAA has taken the bold step to develop this competition into a full competitive league which will run from March to August.
The development of the Táin Hurling Leagues is an integral element of the National Hurling Development Plan and Ulster GAA has worked closely with the National Hurling Development Committee and Croke Park officials to bring this exciting progression to the competition.
The league has been developed based on the playing standard of the teams to ensure that clubs are getting more competition at their own level of ability. This will improve performance of the clubs over a period of time and ultimately it is anticipated that the standards of play of the County teams will also improve. Promotion and relegation will also help to ensure that each league remains competitive
The new competition involves 41 clubs over five divisions from eight Ulster counties and also from Louth.
Pictured launching the league is Tony Fawl (National Hurling Development Committee), Paul Sheehan (Newry Shamrocks), Darren O'Hanrahan (Naomh Moninne), Martin McAviney (Uachtarán Ulster GAA), John O'Kane (St Peter's, Warrenpoint), Shane D'Arcy (Knockbridge) and Michael Hasson (Vice President Ulster GAA).