Successful One-Wall Handball Féile Blitz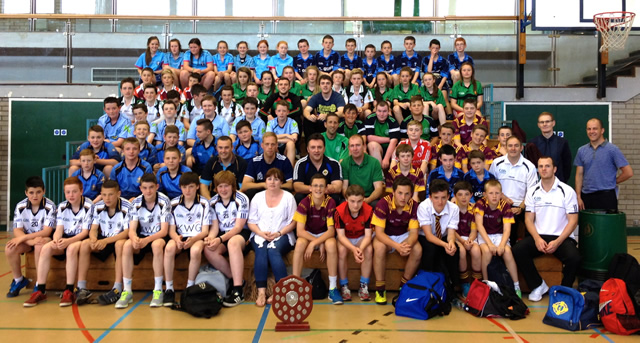 Last Friday 20th June saw 80 children come together in Queens University Belfast for the first ever One-Wall Handball Féile Blitz. The blitz was limited to Schools & GAA Clubs only, with aims to encourage increased participation among players not associated with Handball clubs. In fact some of the players were playing Handball for the first time, and left hooked on the game.
After a day where every player got lots of Handball, eye catching performances and enthralling matches, it was Holy Trinity College, Cookstown (HTC) who claimed a double, winning both the Boys & Girls Team events. In the Girls Final, HTC ousted St Ciarans Ballygawley after two competitive encounters, whilst in the Boys Final, HTC defeated St Patricks Grammar, Downpatrick by 3 aces in a thrilling finale.
A throughly enjoyable day was had by all, and GAA Handball would like to thank all the teachers, coaches and Queens University for their hospitality.