Ulster GAA Summer Twinning Programme with Canadian Board and Ottawa Gaels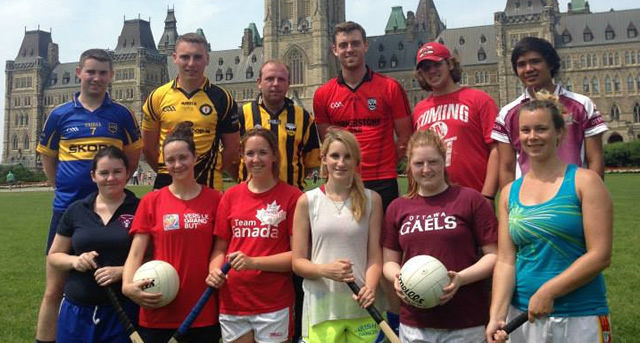 Ulster Council Coach Thomas Murphy continues his great work in Ottawa supported by the local Ottawa Gaels club. Having coaches in the schools programme for five weeks he has now moved onto the summer camps and club coaching in both hurling and football.
The Gaels recently held a demonstration of our games in front Parliament Buildings in Ottawa and the game of hurling highlighted on Canadian Television stations. Local reporter Jerome Quinn has spent some time with the Gaels and has posted an excellent video showing how the camp has been supplemented by other aspects of Gaelic culture:http://www.gaa.ie/gaa-news-and-videos/daily-news/1/1807141312-gaa-summer-camp-in-ottawa-canada/.
Thomas will now travel with the three Ottawa Gaels Teams and their mentors to the 10th Continental Youth Games in New York. There will be almost 700 games in 41 competitions for the 230 teams. Thomas a great impact with the children, local clubs and schools and we wish him well on his trip with the Gaels to New York.
Former Ulster Key Stage 1 Coach Simon Gillespie will have an input into the CYC programme. Simon is now the New York Games Development Manager and is central to current development work that is ongoing in New York. We wish him and New York Gaels the very best in hosting the games.