'Sláinte is Táinte' – Health & Wellbeing Conference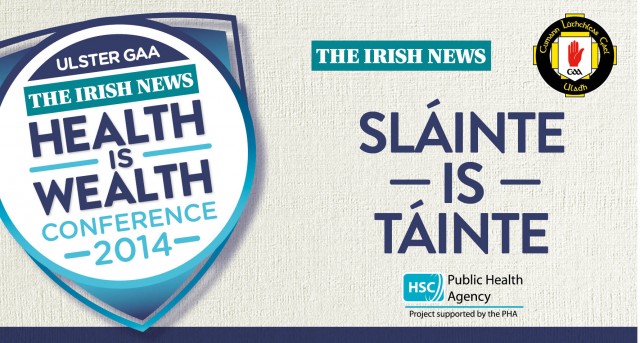 Ulster GAA have announced details of the 2014 Health & Wellbeing Conference 'Sláinte is Táinte – Health is Wealth' which will take place in the Ramada Plaza Hotel Belfast on Saturday 8th November from 9:00am-3:30pm.
The conference, once again sponsored by The Irish News, is the pinnacle event in the Ulster GAA's Community Development calendar and attracts 300 GAA Club volunteers from across the Province each year. Now in its 6th year we are delighted to position health as the focus of this year's event having undertaken an immense amount of work in the area in recent years.
Some of the workshops will include:
Addressing Addiction
Coping with Crises
From Playing Well to Staying Well
'Heads Up' – Mental Health
Mol an Óige – Club's enhancing Young People's Health
Armagh and Crossmaglen star Oisin McConville has been announced as one of the keynote addresses. Oisin's address will reflect on his own journey from gambling addiction to recovery. Having sought help, McConville emerged from that period of life to become an addiction counsellor to help others in similar circumstances. Oisin is also an active member of his own club promoting Health & Wellbeing to all.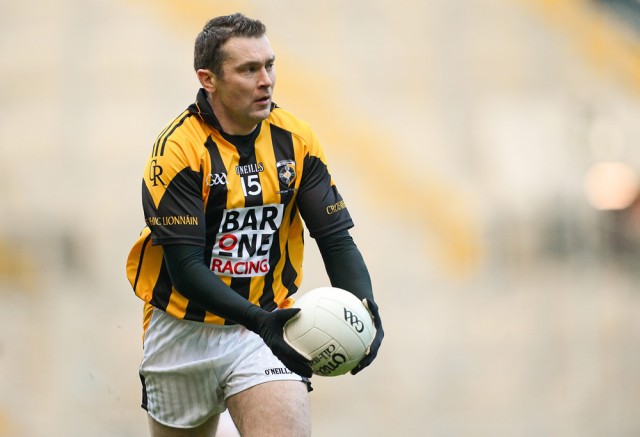 Registration is now open for this conference, at a cost of £15/€18 per delegate and Ulster GAA is pleased to announce a special discount for the first 20 clubs registered where a club will get 5 delegates for the price of 4 at £60/€72.
Included in the delegate cost is an exclusive gift pack and conference lunch.
To register or for more information email conference.ulster@gaa.ie or phone Fionntan O'Dowd on (028) 3751 7180.
Download:
– Conference Booking Form