Families take part in novel Wheelchair Hurling Blitz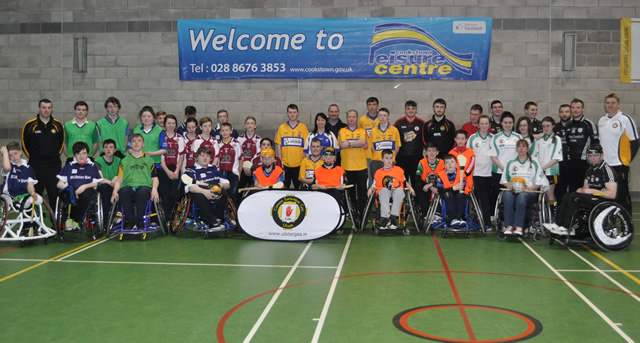 On Saturday 17th January the Gaels of Ulster battled the adverse weather conditions to take part in a novel blitz in Cookstown Leisure Centre.
The 10 players of the Ulster wheelchair hurling team divided up to captain their own individual teams consisting of mothers, fathers, brothers, sisters, aunts, uncles, cousins and friends.
This was a fantastic event with the non-disabled people trying wheelchair hurling for the first time and playing with their friends/relatives in a fun and competitive environment.
After the exciting group stages, it was Conor McGrotty of Limavady Wolfhounds who met Colm Brady's Clonoe in the final with the latter being victorious.
One relative summed up what the day was about by saying, "This is the first time in my lifetime that I have played a competitive game with my brother."
For more information on the wheelchair hurling initiative contact paul.callaghan.ulster@gaa.ie