New Medical Partnership Treats First Patients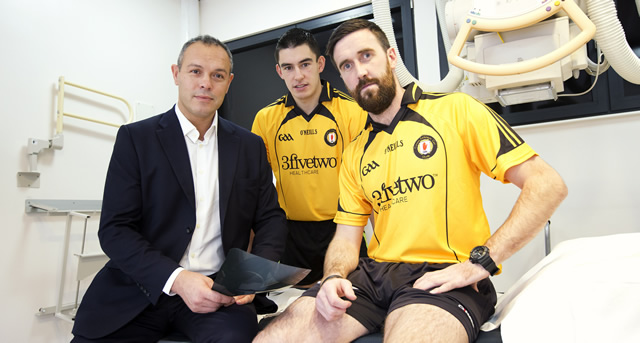 Since the launch of the new medical partnership with Ulster GAA, The 3fivetwo Group has confirmed that quite a few injured players have already been through their doors for a series of consultations, scans and surgery.
All are reportedly very pleased with the rapid treatment they received from sports medicine experts at the 5 star Kingsbridge Private Hospital in Belfast and are well on their way back to full fitness.
Players can receive first class treatment at a lower cost with 3fivetwo's GAA Full Package Surgery and Fixed Price Surgery Only services.
These include fixed price surgeries for ankle at £2,280, knee at £3,215, wrist at £2,886 and ACL reconstruction at £4,260.
And don't forget, the partnership benefits members as well, with a whole range of free, special offer and reduced rate treatments, tests and courses all of which can be found on their dedicated website www.GAAhealthhub.com
Mark Regan, Development Director of 3fivetwo Group, said: "We want what the players want – to see them back on the pitch as soon as possible, so our sports injuries specialists were happy to help them along the road to recovery.
"Our doctors at Kingsbridge, some of whom are active sports people themselves, are able to assess and diagnose the widest variety of sports related injuries and, in conjunction with our state-of-the-art diagnostics network, offering appropriate solutions onsite or at the home club."
Besides Private Casualty and Surgery Services, 3fivetwo offers diagnostic scans, rehabilitation through their National Sports Clinic, cardiac screening and traumatic dental injury treatments.
To find out more call 028 (048) 9073 5282, email GAA_info@3fivetwo.com or click on www.GAAhealthhub.com