Ulster Council GAA Convention Report 2015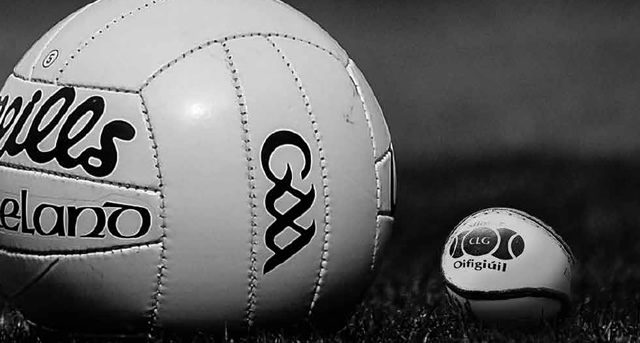 The 113th Ulster Council GAA Convention was held in the Tyrone GAA Centre at Garvaghey today.
Delegates from all nine Ulster Counties were present alongside representatives from the Educational units.
The convention was delighted to welcome GAA President Elect Aogan O'Fearghail who addressed the delegates and there was also visitors representing the New York GAA and other GAA units outside Ulster present.
Highlights from the 113th Ulster Council GAA Convention include:
• The first female Chairperson in the GAA Roisin Jordan of Tyrone opened the 113th Ulster Council GAA Convention.
• Convention unanimously approved a decision to proceed with the Casement Park Provincial stadium project. Aogan O'Fearghal GAA President Elect and Ulster GAA President Martin McAviney also strongly endorsed the ongoing development process for the project.
• €160,000 will be shared out by all the Clubs involved in the Ulster GAA Club Championship (Breakdown attached).
• €449,515 has been approved for Club infrastructure development grants.
• Ulster GAA activities in 2014 had an income of approximately €6.5 million and expenditure of approximately €6.1 million with a surplus of approximately €425k.
• Attendances in all Ulster GAA competitions were up in 2014 representing the forth consecutive year an increase. Ulster GAA sponsorship income was up in 2014 representing the forth consecutive year of an increase.
• Ulster GAA managed to sustain its government funding income during 2014.
• €3.8 million was spent on Coaching and Games Development activities in 2014.
• A major new GAA referee recruitment campaign will be commencing shortly.
• The President of Ulster GAA endorsed the Hurling Development Committee 2020 review report and the proposals of the Ard Stiúrthóir to conduct a review of Fixtures. A special Ulster GAA event will be held on February 10th to review the new report the Minor Review Workgroup proposals.
• Ulster GAA intends to conduct a review of Social Clubs connected to GAA Clubs in 2015.
• The Ulster GAA convention remains committed to the full integration of the GAA family of Associations Ladies Football, Camogie and the GAA into one new Association.
• Ulster GAA is in the process of developing a new five year strategic plan which will direct its work up to 2020. A comprehensive consultation process is now underway and it is planned to finalise the document in advance of the 2015 Championships.
• Ulster GAA will host Feile na Gael for the second consecutive year in early summer 2015 as part of the ongoing Hurling development plan.
• Tribute was paid to outgoing GAA President Liam O'Neill for his leadership over the last three years.
• Concern was expressed at the recent developments around the future position of St. Mary's University College and Stranmillis University College. Convention unanimously approved Ulster GAA's support for both institutions and asked the Management Committee and Executive team to express concern to government on the issue.
• Reports from the Chief Executive Officer and Runai Dr. Danny Murphy and all sub-committees were tabled and discussed.
• The following members of Ulster Council GAA completed their term of office in 2014: Tyrone Eastwood, Paul McArdle, Gerry Soden, Paddy Sheahan, Brendan Kelly, Jack Devaney, Diarmuid Cahill, Tiernach Mahon, Pat Darcy, John Farrell and Gerard Bradley. Special thanks and appreciation was recorded to all the outgoing members.
• Five County Chairpersons completed their term of office during 2014: John Keenan (Derry) Ciaran McLaughlin (Tyrone), Tom O'Reilly (Cavan) Seamus Walsh (Down) and Paul Duggan (Armagh). All outgoing County Chair's were thanked for their outstanding service.
• All Officers were re-elected for their third and annual final term; President: Martin McAviney (Monaghan), Vice- President: Michael Hasson (Antrim), Treasurer: Oliver Galligan (Cavan) and Public Relations Officer: John Connolly (Monaghan).
• The next Ulster Council GAA convention will hosted by Derry and be held in Owenbeg Derry GAA Centre in January 2016.
• The Report of the CEO & Runai and the speech from the Ulster GAA President is available from www.ulster.gaa.ie
Download:
– Ulster Club Championship payouts 2014