Augher GAA Community Garden Initiative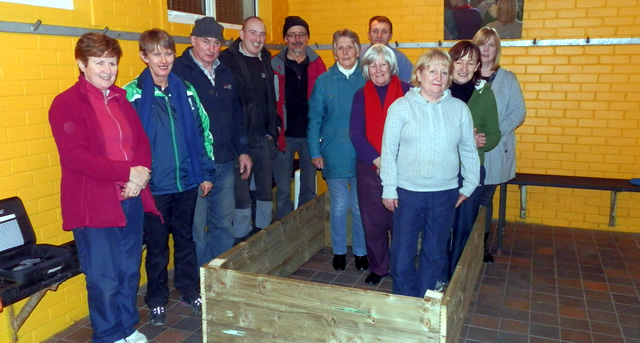 Augher GAA have embarked on a Community Garden Initiative, encouraging healthy living of all members and the wider community.
Both playing and non playing members, youth and adult have been offered a chance to get involved in growing fruit, vegetables and flowers in an initiative which will not only encourage physical activity but support the emotional wellbeing of club members and that the wider community.
The project is being supported by the HSA and conservation volunteers who are providing mentoring support.
The benefits of this project will result in increased physical activity, opportunities to grow your own for healthy eating, a place for people meet and take part in these activities, which would improve the physical and mental health of participants and ultimately enhance life skills and personal development.