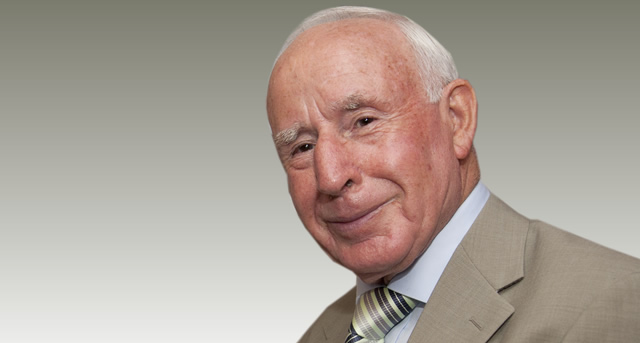 It is with deep sadness that we learned this morning of the death of Malachy Mahon, former President of Ulster Council GAA and Vice President of the GAA who held office from 1974 to 1977. Malachy was a longstanding member of Ulster Council GAA and also served as Vice President from 1972-1973 and Treasurer from 1968 to 1971.
He was also Fermanagh GAA County County Secretary from 1969-1975 and was delegate for Fermanagh to the Ulster Council GAA. As a teacher and school Principal Malachy spent considerable time developing our games and cultural activities at both Primary and Secondary school level and was one of the driving forces behind the development of the Irvinestown GAA County ground.
Malachy was an outstanding and visionary leader for the GAA in Ulster during in what was a difficult and turbulent time for the Association and the Province of Ulster, and was an inspiration to many for his hard work and dedication to the GAA.
After leaving office Malachy remained a committed grassroots volunteer with his home Club Naomh Molaise Irvinestown, serving as Club President right up to his death.
Our thoughts and prayers are with his family and the members of Naomh Molaise Irvinestown GAA.
Go ndéana Dia trócaire ar a anam uasal.
Martin McAviney
Uachtarán Comhairle Uladh CLG