Sport NI launch Active Awards for Sport – Sports Equipment Grant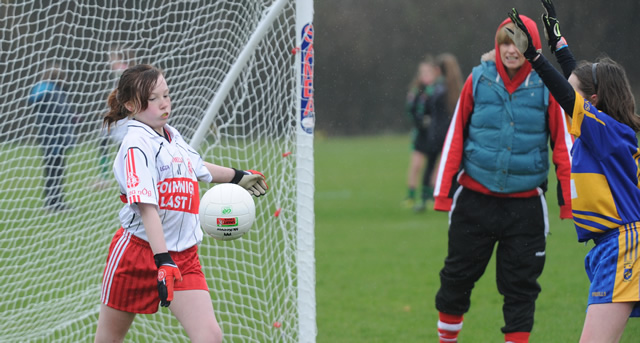 As from the 12th March the Active Awards for Sport Programme is OPEN for applications.
Active Awards for Sport is a Lottery funded small grants programme primarily aimed at grassroots community based sport. The programme aims to prioritise sports clubs, community groups and governing bodies of sport, especially those based on areas of greatest need. In particular the programme will look to contribute to "Promoting Equality, Tackling Poverty and Social Exclusion."
Who Can Apply:
• Governing Bodies of Sport (recognised by Sport Northern Ireland)
• Sport Clubs (must be affiliated to a Governing Body of Sport recognised by Sport Northern Ireland)
• Charities
• Parent Teacher Associations
• Community/Voluntary Groups
All potential applicants will be expected to have in place, a Constitution, appropriate financial management and safeguarding policies.
The closing date for applications is 12.00 noon on 13 April 2015.
To apply visit www.sportni.net/funding/our-funding-programmes/active-awards-for-sport/ and download the programme Guidance Notes.
Sport NI are offering a "drop-in" advice service where clubs can get assistance with their application on a one-to-one basis. Below are the Advice Clinics (11am – 6pm):
• Thursday 19 March – Torrent Complex, Donaghmore and Antrim Forum
• Monday 23 March – House of Sport, Belfast
• Tuesday 24 March – Greenvale Leisure Centre, Magherafelt
• Wednesday 25 March – Tollymore National Outdoor Centre and Enniskillen Hotel
• Monday 30 March – Armagh City Hotel
• Tuesday 31 March – The Public Service Centre, Omaghand Coleraine Leisure Centre
• Wednesday 1 April – Waterfoot Hotel Derry
For further information on Active Awards for Sport please contact Conleth Donnelly on 028 9038 3233, Conor Cunning on 028 9038 3211 or Louise McNeill on 028 9038 3232.?